 Answered
I have an oak computer desk. We dont want to use it as a computer desk. What can we do with it. Revamp, repurpose ideas needed (no kid ideas..) we'r grandparents if older, independent grandchildren.) Its solid wood and beautiful but..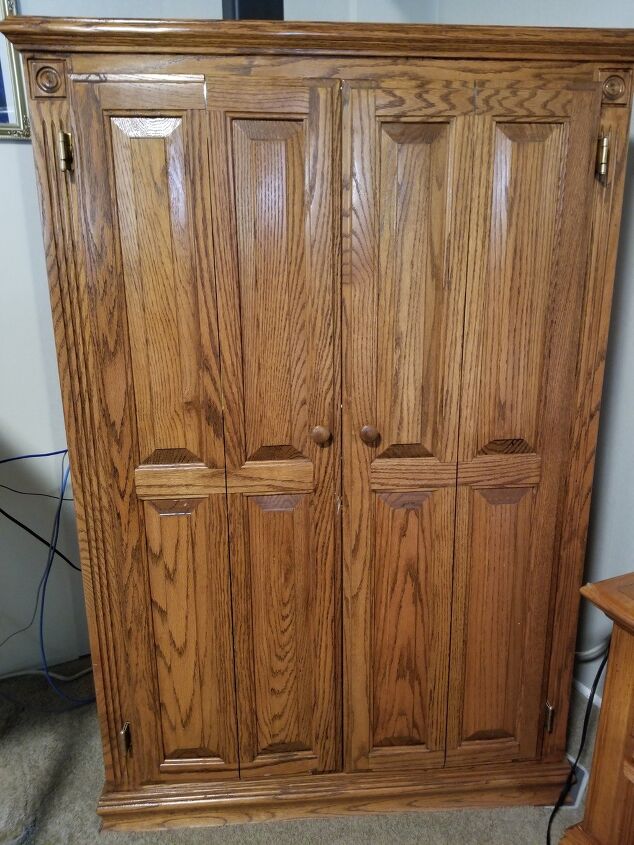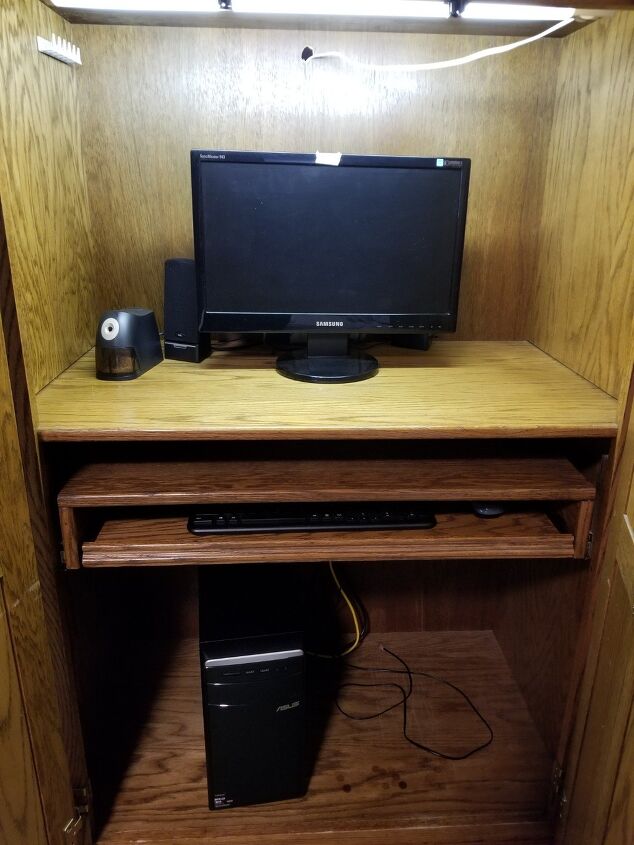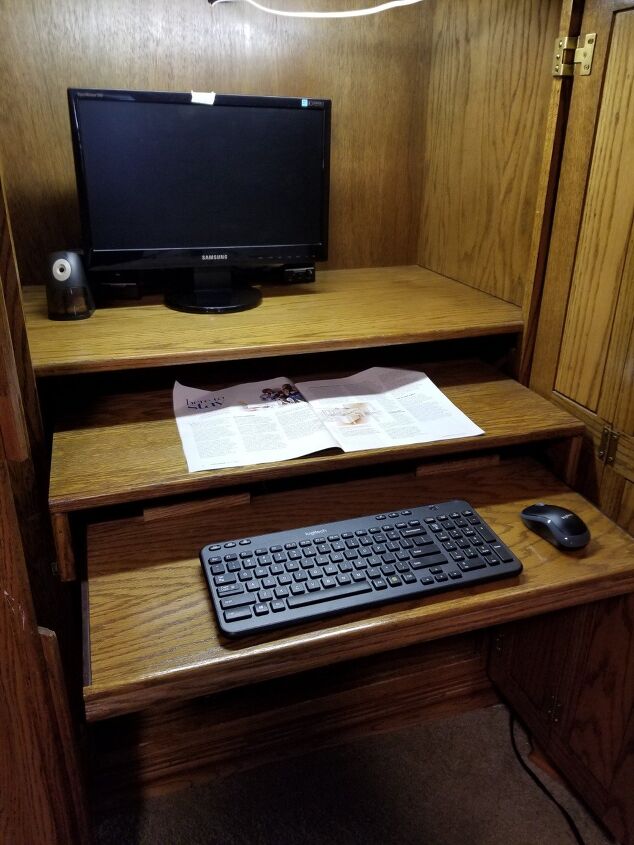 Related Discussions

Rachel
on Sep 21, 2016
I bought a house and there is a really ugly phone that is attached to the hole in the entrance way. Jan
on Mar 15, 2020

Nita Jones
on Nov 22, 2018
I need to divide an area for a bed and dresser in a living room. My plan is to use the dresser facing the bed but need idea to make the back side appealing as it will... See more Beth
on Sep 09, 2019
I have my mother's 60 year old maple drop leaf table. It is nothing special as vintage or antique. No one in the family wants this table. I would like to use the wood... See more Denise
on Dec 24, 2019
I have large tall filecabinets that are being thrown away. Is there anything else I can do with with them besides. Taking them to the dump. Davene Green
on Nov 10, 2019
How can I turn a file cabinet into tool storage? And then any tips on how to organize a toolbox inside the cabinet? Mar26501006
on Sep 22, 2020
Hi, I am in need of closet space and have an armoire that I think could work, any ideas on how I could do this? I am also interested in ideas for how to store clothes... See more