I need ideas for a small shutter I need to re-purpose for my deck makeover Answered
I am doing a restyling/makeover of deck with all up-cycled projects. I have a small shutter (half the size of a regular size one). I want to re-purpose it into something useful or as a piece of art for my deck. The theme is retro Americana (Red, White and Blue colors). Any ideas welcome!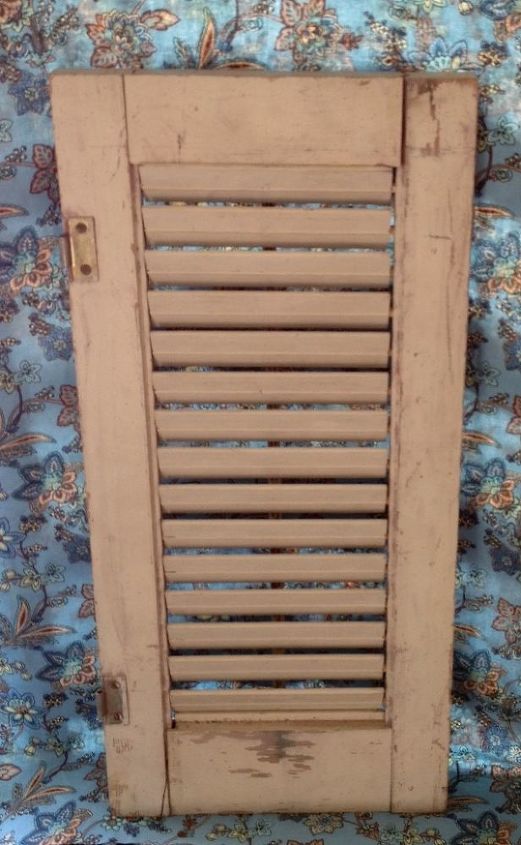 Related Discussions

Jearetta Clayborn
on Jan 21, 2015
I have demo tire rims and want to do something creative with them rather than send them to salvage. They are new and shiny. One is blue, one is red, some are black, a... See more

Alva Godette-Laster
on Aug 08, 2017
I hate to throw it away but I don't know what to do with it. Ideas welcomed. Thanks. Dvh14732907
on Apr 17, 2018

Laura Williams-May
on Oct 29, 2016
Here in Hawaii we have tons of them cheap, both clear and frosted. They are sold as individual pieces of glass when people tear out the windows.

Deb
on Feb 07, 2020
I have some old windows I will be using for a few craft projects. I want to sand the frames, and was wondering if there was an attachment I could put on my drill, to ... See more

Connie Ertel McMaugh
on Oct 29, 2020
I would like to build a sunny enclosed space under the roof of my porch to place plants during our central Virginia winters. I will need to build only two walls of a... See more