Answered
I have 2 of these that have been sitting in my basement for years. I need ideas as to what to do with them. Originally I wanted to build a bar island for the house and flank them on each side, shelving in middle but lack of space confines me. Soooo....I need more ideas. My parents just hung them on the wall.....too normal for me.
Ideas welcome. I am new at this so go easy on me. Thank you for taking the time to consider :)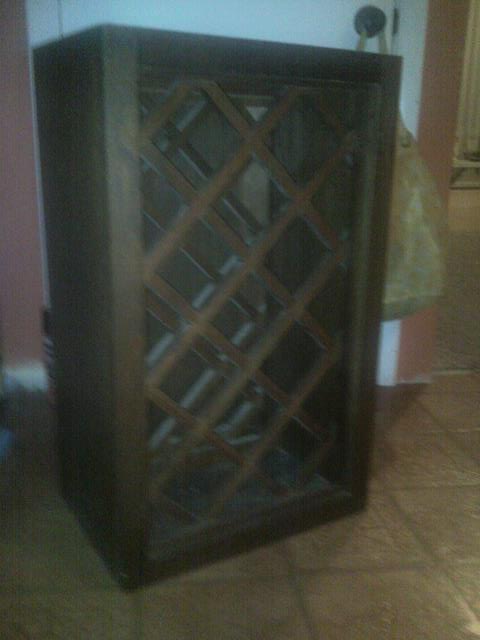 Related Discussions Cat Hopson
on May 15, 2015
Does anyone have any ideas on what can be created with old dishwasher racks? Libby Makely
on Jul 17, 2017
Found at Goodwill for $1 (no pic.) has legs and handle; I hope to sand and paint but didn't want to use for original purpose. Any ideas for me? Thanks.

Cyn R
on Oct 05, 2014
I have this well made wine rack I came across next to dumpster. I had to take it home because I know there's potential for it to be something awesome. I just need a l... See more Annie
on Aug 17, 2019
I really like the way you recycle things and use stuff most of us have at home already. I was curious about how you would repurpose this old metal wine holder. It is ... See more Maggie
on Jul 19, 2021
The rack is above the refrigerator in my apt, so I can't remove or paint it. Thanks! Rdl
on Aug 31, 2019 Debbie
on Jun 13, 2019
I have this old quilt rack and I'm not a very crafty person at all. But any ideas on upcycling and changing it into something else? Thanks