 Answered
I have my dad's old leather suitcase from the early 50's. I want to keep, but don't know what to do with it. any ideas?
Related Discussions

John Biermacher
on Jan 08, 2017
I am in the middle of repurposing a baby grand piano into a bookcase. There are lots of examples on the internet, but I am looking for advice on how to blend finishes... See more
LinJ47
on Aug 20, 2014
Love this headboard idea!! AND we have an old defunct piano with beautiful carving like this one shown. Cannot find instructions how to do this. Anyone have any ideas... See more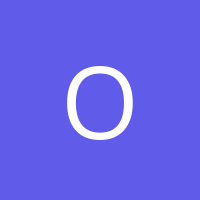 Oklabear
on Jan 04, 2014
I still have my set as a young girl and hate to see it go. I love the idea of repurposing or refinishing furniture, but harder to do so with my own furniture. Before ... See more Tvk
on May 16, 2018
I have a Q size headboard I would like to repurpose somehow and need suggestions because I have no use for another headboard. Thanks!

Culpepper Carpets and Interiors, Inc.
on Mar 26, 2012
Just turn them upside down and open them, then insert a roll of paper towel and tada, you have yourself a brand new paper towel holder that is not only beautiful, but... See more

Casey Gragg
on Mar 30, 2016
I have this local store that sells cigar boxes and I cannot help but buy all the wooden ones knowing there is 1000's of ideas and then the almight brain block hits an... See more

Confessions Of A Junkaholic
on Oct 19, 2013
I'm a picker and came across lots and lots of these beauties. I took home several boxes of these purdies and are using for different projects. However, I want to find... See more