Answered
I have a mint condition 1960's dresser and nightstand that are taking up much needed space in my sun room. I would like ideas/instructions on how to turn the dresser into a sitting bench with two drawers and, the nightstand into a place to put my kitty's litter box. Could anyone give me ideas/instructions on how I could do this without destroying these two sentimental pieces of furniture? If you need further dimensions, etc., please let me know. I am not opposed to sanding down and repainting. Thank you so much!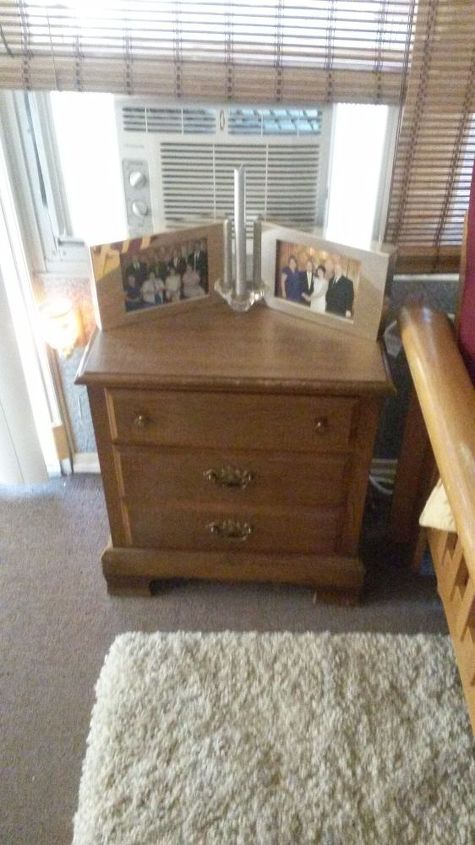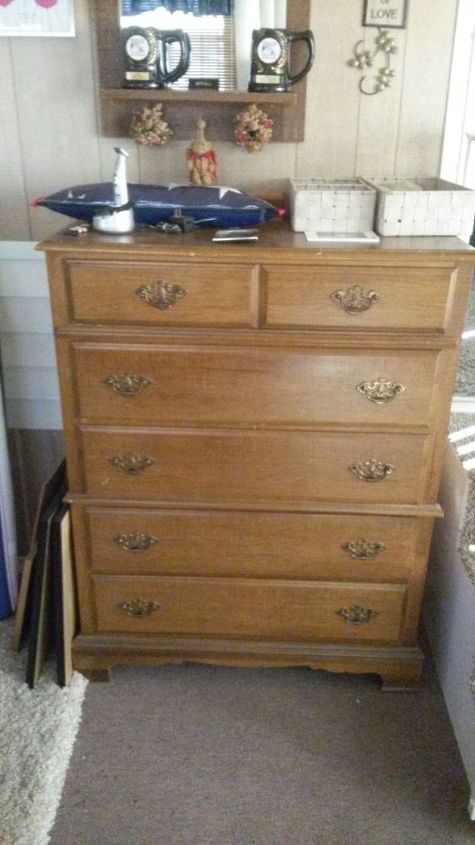 Related Discussions

Lisa
on Mar 28, 2020
Hi all!I'd like some ideas on how to upcycle patio furniture. This furniture has been sitting in our back deck for almost five years since we got these when we move... See more

Katie
on Apr 26, 2015
My bedroom furniture is over 15 years old! It's from the broyhill attic heirloom collection! They don't even make it anymore! It's great sturdy furniture but I'm gett... See more Barb McWethy
on Feb 02, 2015
I have a dining room set, solid maple, that is probably 100 years old. It needs some TLC. Some people say paint it, some say refinish it. I'm not sure which would be ... See more Susan
on May 23, 2015
We are fortunate to have some old (30+ years) originally very high quality powder coated aluminum patio sling chairs that need to be repainted. I priced having them p... See more Mlh30453401
on Sep 27, 2017
I used Gojo to clean and refinish furniture, it left my table with horrid marks, what to do? Joslyn Ferguson
on Mar 18, 2018

Redeemwood
on Apr 09, 2014
Like the crazy I am... I bid successfully on this old safe that hasn't been opened because the combination is long since missing. Now what do I do with it ha ha ha...... See more