What can I do with Fancy Feast plastic food containers?



Answered
Does anybody have any ideas for those oval plastic cat food containers from Fancy Feast? I'm at a loss and have saved TONS of them! Thanks!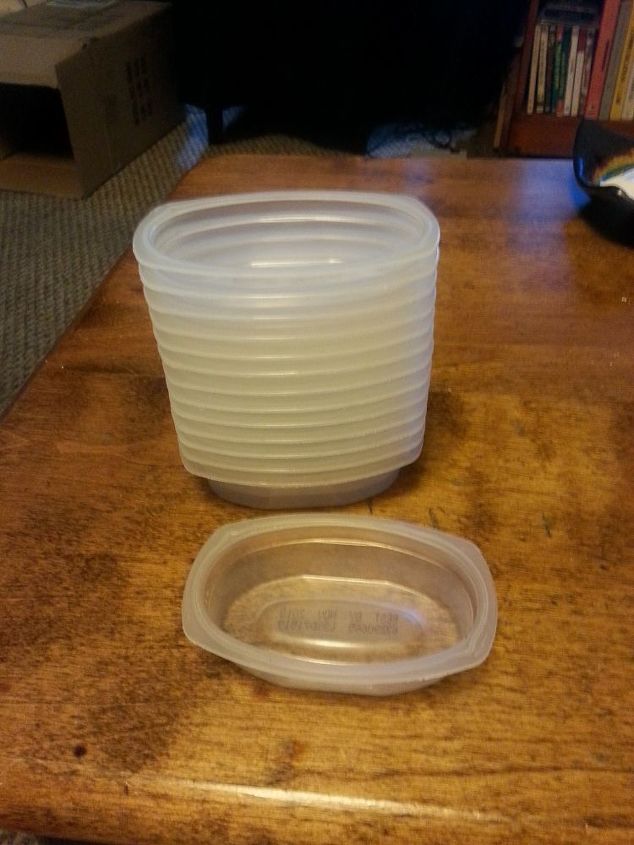 Related Discussions Robinsgreenspan
on Oct 21, 2016
I have about 100 empty plastic dog food containers and I need some ideas of what to do with them. I started saving them to root plants and seeds.

Cheryl Olivier Gautreaux
on Jan 02, 2021
I have lots of Folgers containers. Since hurricane Katrina, we do not have recycling in our Parish (County). I am looking for creative and decorative things to do wi... See more

Ftp7381651
on Dec 03, 2017
What can I do with empty 1 gallon plastic distilled water containers with lids? K
on Oct 18, 2018
Any suggestions on what I can make with large plastic pretzel containers? I have about five of them, don't know why I saved them, but I did! Wondering if anyone has... See more BASA
on Nov 16, 2018 Leslie
on Apr 08, 2019

Carla Harris Bourg
on Jan 20, 2016
I do volunteer work for the Salvation Army and we get tons of earrings and so many do not have matches. Does anyone have any ideas on crafts that we could do to repur... See more