What could I put in these?



Answered
These are a couple of old chick/chicken feeders and my first idea with them was to make a bird feeder, but I decided to put them in front of this unused door on my porch instead. I know I could put plants in them, but one is really rusty and I may end up selling them so I don't want to put dirt in them. I am so not a fake flower person, but I want color in them! What say you, and you and you?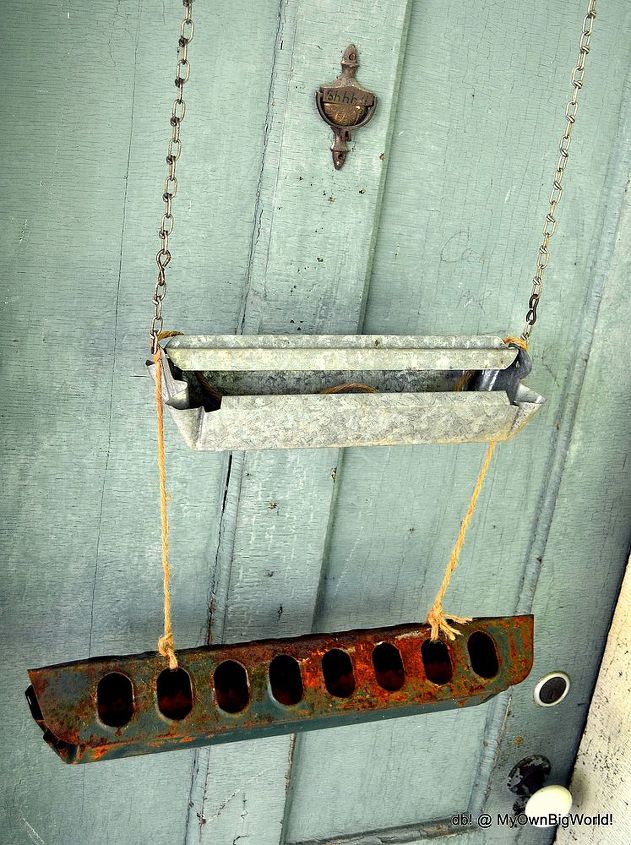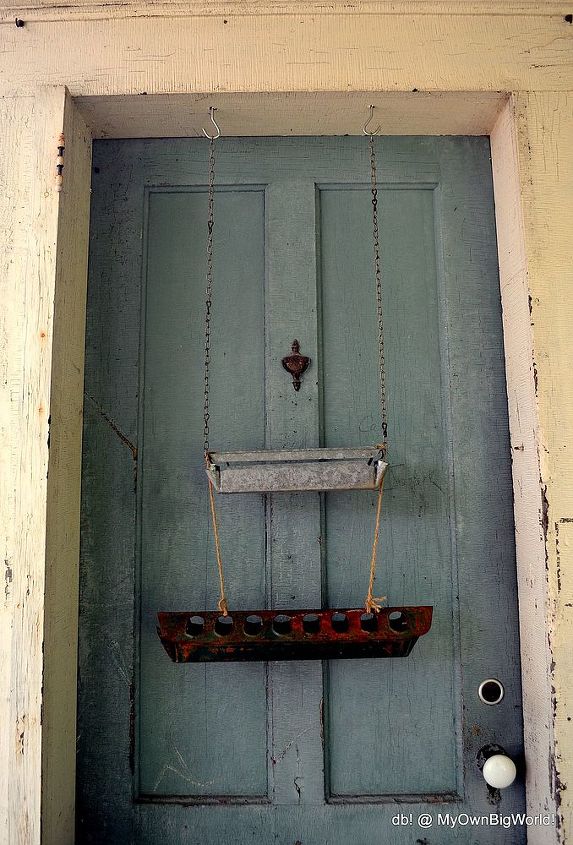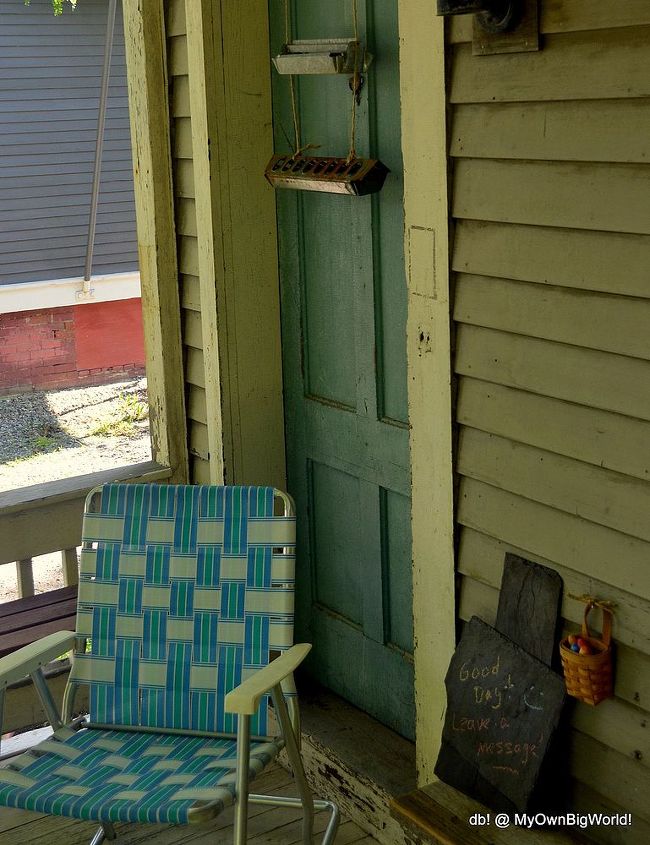 Related Discussions Courtney
on Aug 24, 2015
It is a red plastic covered wire locker shelf - the legs come off- not sure what to do with it? Its 12 inches tall and 12 inches wide.

Julie Benson-Grant
on Feb 01, 2015
I have the opportunity to acquire one or more military surplus parachutes. Besides using it for parachuting (which I will NOT be doing), what else could I do with the... See more Paula
on Mar 07, 2018

Angela Hill
on Jul 07, 2017

Culpepper Carpets and Interiors, Inc.
on Mar 26, 2012
Just turn them upside down and open them, then insert a roll of paper towel and tada, you have yourself a brand new paper towel holder that is not only beautiful, but... See more

Casey Gragg
on Mar 30, 2016
I have this local store that sells cigar boxes and I cannot help but buy all the wooden ones knowing there is 1000's of ideas and then the almight brain block hits an... See more

Confessions Of A Junkaholic
on Oct 19, 2013
I'm a picker and came across lots and lots of these beauties. I took home several boxes of these purdies and are using for different projects. However, I want to find... See more