WHAT TO DO WITH A OLD HOT TUB?



Answered
HAVE A OLD 3 PERSON HOT TOB THAT DOESN'T WORK AND COST TO MUCH TO FIX. HOW TO RECYCLE IT?
Related Discussions

Rachel
on Sep 21, 2016
I bought a house and there is a really ugly phone that is attached to the hole in the entrance way.

Kathy
on Jun 12, 2017 Robin
on Sep 20, 2014
I'm thinking of making the bottom into a headboard or a bookcase (and painting it). And actually taking the top apart and making it into a big mirror and the maybe a ... See more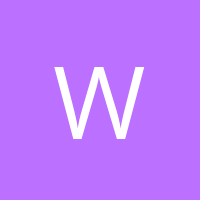 Wendy
on Jul 22, 2016
I have 3 old trunks, that I would like to be more functional, any ideas? Jerry
on Sep 29, 2017
Any ideas on what I can do with the cast iron harp (about 120 lbs.) from an old upright piano repurposing? GA
on Oct 05, 2019 Erin
on Jan 25, 2015
Any suggestions on what to do with the old built in to the right of the TV? We couldn't see the TV from the left side of room so added it above fireplace. I'm just a... See more