UPDATE: Here's what I ended up doing with my bathroom window... Answered
I wanted to hang something pretty on the lower half of my bathroom that provides the illusion of privacy but doesn't actually block the view. Although I had ruled out window film, I ended up going that way anyhow and I'm quite happy with the results. The pattern finally went on sale through Amazon so I was only gambling $7. Turns out money well spent!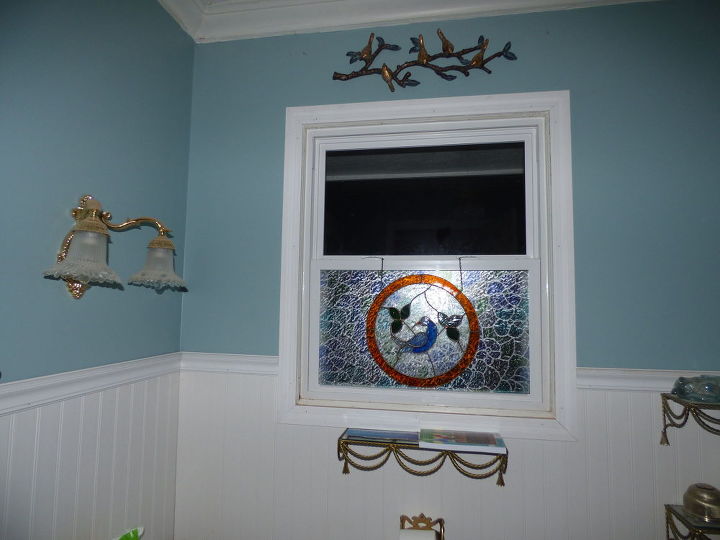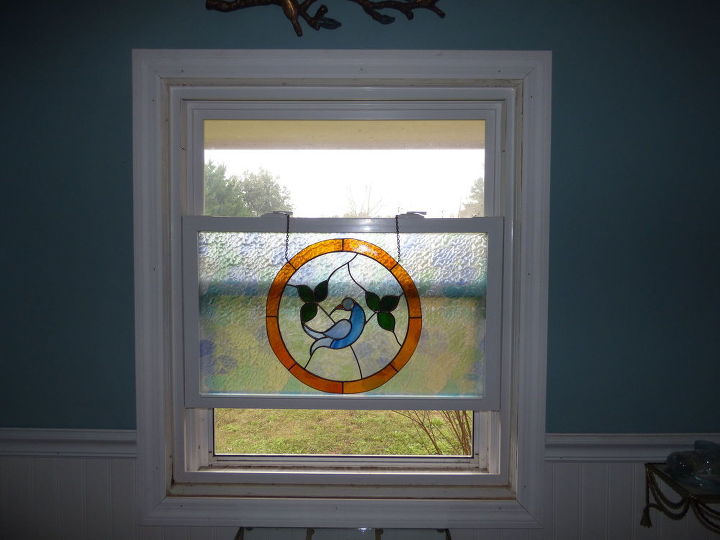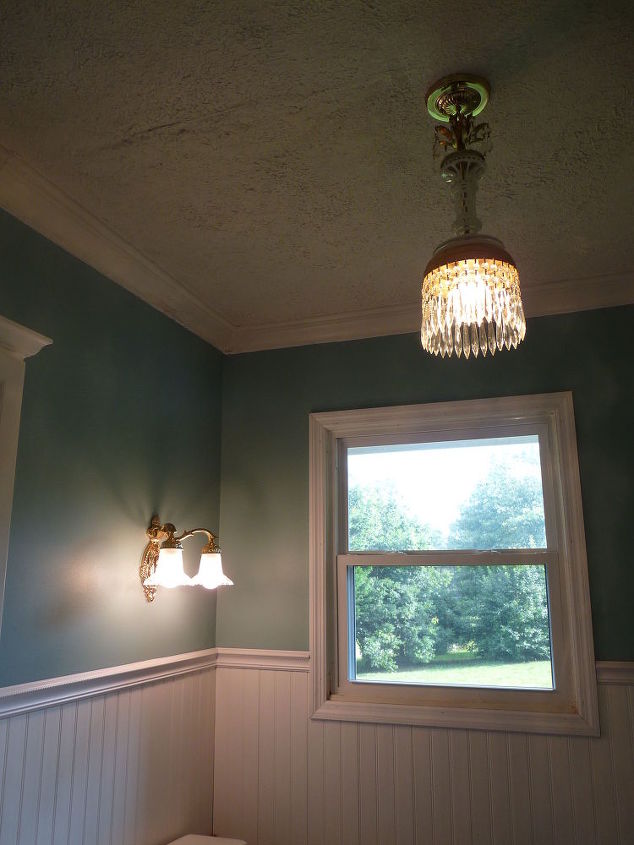 Related Discussions Diane
on Feb 03, 2016
I have two 6' patio doors, and I want to add blackout curtains to keep the sun/cold out. What is the best way to hang them, and what can I use to push the curtains ba... See more

Kristolyn Elizabeth
on Dec 02, 2016
We have this hideous window in our dining room (exterior anterior wall) and have been racking our brains with what to do with it. It's a double pain window and the gr... See more

Michaela Casey
on Aug 06, 2018
Hello everyone I have these ugly brownish side glass windows next to my entrance door. I want to make them look nice without investing a lot of money They are wavy ..... See more Pam
on Nov 19, 2019
We just bought a house with lightweight hollow core closet doors - the kind that slide across or behind the other when you open one side. Any ideas? Tasha
on Aug 22, 2019
I have a bay window that my children LOVE to sit in. The window is wood and the wood trim is not a "pretty" color. I have been updating the trim in our home, but pain... See more

Rusty Carroll
on Jul 18, 2017
I have vertical blinds that I cut off to shorten but now I have a curl. they are vinyl is there anyway to get the curl out

Jean Alphin
on Jun 07, 2014
or vinlying blinds.