How to add curtains to window trim?



Answered
Living room has 4 tall windows that Do need to have shade on occasion. I dont like blinds, prefer curtains or color.
Challenge; 3 windows are together with the 4th about 2 ft away. Curtains cant close in the middle and no place to "support" the curtain and close them well.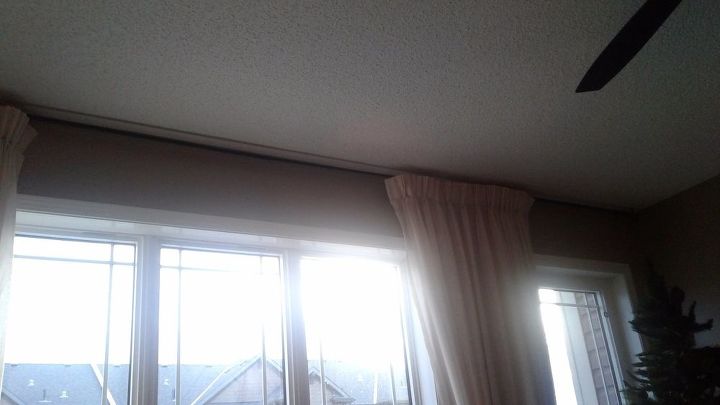 Related Discussions

Kimberlee Bell Griffin
on Aug 26, 2019
I would like to add window trim to all of the windows in my home, they are edged with drywall now. The problem is the stools are all too short, they only extend about... See more

Bobbie Hudson
on Nov 02, 2016
I have the french doors in my living room. The living room is separated by a large fireplace. It goes out into a sunroom.

Kristolyn Elizabeth
on Dec 02, 2016
We have this hideous window in our dining room (exterior anterior wall) and have been racking our brains with what to do with it. It's a double pain window and the gr... See more

Mark Montano
on Jan 15, 2017
I need to replace two unsightly shutter doors in my kitchen and I have no idea what to use instead. They hide the washing machine and pantry so they do have to open c... See more

Julie
on Feb 13, 2016
I have a huge window in my living room. All three windows measure 112 inches across. The two on the ends are 25in. across. The one in the middle is 51.5in. I want to... See more TM
on Dec 26, 2017
I was planning to install bamboo blinds in our newly purchased home by mounting them inside the window and hanging curtains on the outside, however the quarter round ... See more Susie
on May 27, 2017
What is a tasteful and good looking way to cover up garage door windows? So if someone looks in there they can't see what's in there? Any help is appreciated! Thanks!