Let's Team Up to tackle your project
1 hour of hands-on help with any step
A list of supplies you'll need
New skills you can use again and again
Exactly what you need to do your project
About me
I am a painter, reader, teacher, fitness enthusiast, gardener, writer and doxie owner, but not always in that order! I have four children, am married to my favorite DIY'er and live in the Clear Lake area. My specialties include furniture painting, room makeovers and decorating, and organizing and gardening. I'm looking forward to teaming up with you to help you tackle your next project!
Error loading player:
No playable sources found
Message me
Have a project you'd like to do? Tell me about it, and we'll see if I can help you get it done!
Message Me
Frequently asked questions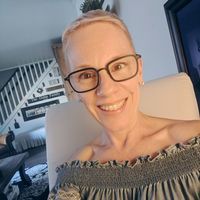 Patricia G
5.0
Houston, TX
Let's Team Up
Available for hire within 55 miles of:
Houston, TX