Let's Team Up to tackle your project
1 hour of hands-on help with any step
A list of supplies you'll need
New skills you can use again and again
Exactly what you need to do your project
About me
Hello! I'm a mom of 3 teenagers and I work full-time as a Paralegal, but I'm a creative DIYer at heart. I got started with DIY about 10 years ago when I couldn't find the items and style I wanted at the store. So I set out to learn how to create those styles on my own and I've been a DIY addict ever since! I'm constantly rearranging my home, painting walls, and redecorating. However, I'm most passionate and knowledgeable about redoing furniture. When I look at a piece of furniture, I see its potential. I can spend countless hours scouring flea markets, thrift stores, and auctions for the right piece. I'm very familiar with using different kinds of paint such as chalk, latex, acrylic, and spray paint, as well as staining wood. I'm also skilled in several techniques such as distressing, stencils, and decoupage. With a furniture makeover, the sky's the limit! I would love to help you with any portion of the project or the entire thing from start to finish. I can help you choose the materials you'll need, find a piece that fits your home, and teach you new techniques. Let's team up!
Error loading player:
No playable sources found
Message me
Have a project you'd like to do? Tell me about it, and we'll see if I can help you get it done!
Message me
Frequently asked questions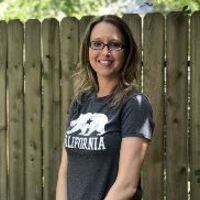 Christy L
Humble, TX
Available for hire within 55 miles of:
Humble, TX