Let's Team Up to tackle your project
1 hour of hands-on help with any step
A list of supplies you'll need
New skills you can use again and again
Exactly what you need to do your project
About me
I write a lifestyle blog that features DIY projects, colorful crafts, and more! My areas of expertise include painting, furniture flips, gardening and building. I'd love to help you with your next furniture upcyle, building project, or basic remodeling plan. I want to empower you to DIY at home, so let's team up and tackle your next project together!
Error loading player:
No playable sources found
Message me
Have a project you'd like to do? Tell me about it, and we'll see if I can help you get it done!
Message me
Frequently asked questions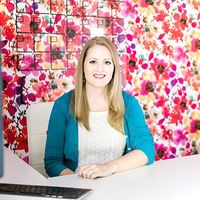 Amber O