Need Ideas for Kitchen Space Under Cabinet
Need some ideas for this empty space under this cabinet. I was wanting to save on the back splash material by not using it here. I will be using it from countertop to ceiling to the left of this cabinet and of course under the rest of the cabinets. Any ideas?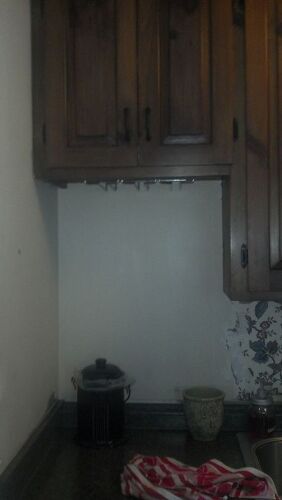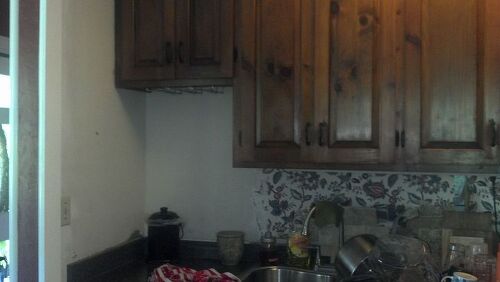 B.J.B, I like your idea of a place for shelves for cook books, gardening, maybe a place for my remedy books also.. I have no place in my kitchen right now, so mine are in my book shelves in my living room. I would love to have space in my kitchen for them...

what about putting large glass containers of frequently used rice, beans, lentils, homemade cocoa mix, nuts or seeds to snack on, etc.

shelf for coffee, tea, sugar, etc. with cup hooks underneath for holding cups/mugs and coffee maker under it all for drink station or wine rack, if you drink wine with glasses hanging above. Would even be a nice spot for a picture or quote with a small lamp and favorite pic.

When it comes to styling your kitchen, ideas are galore. Here are Tips to Style Your Kitchen http://www.hometalk.com/17555818/tips-to-styl...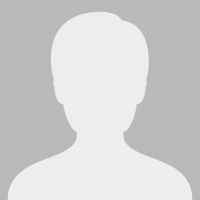 PREV
NEXT