What is the best way to mop a slate floor? What cleaning solution should we use? We have slate tiles in the kitchen with concrete mortar. You can see from the pictures that the surfaces of the slate tiles are uneven. They are also porous (water dripped on them is absorbed). I sweep regularly, which isn't easy because of the uneven surfaces. I have mopped once with a Swiffer Wet Jet but I'm not sure whether that's OK to use repeatedly.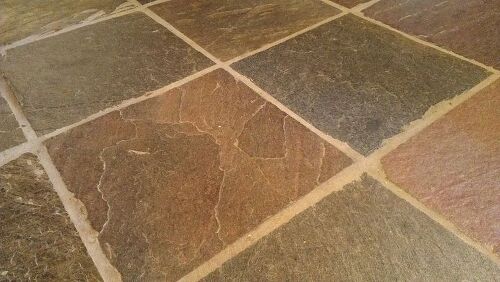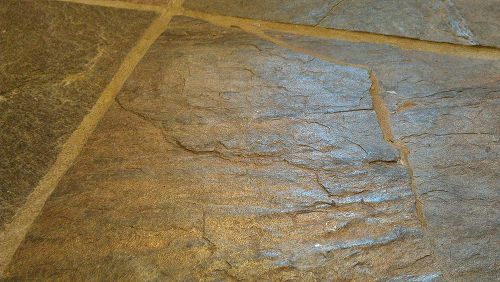 Home Depot has a cleaner that contains acid, it's nothing to be scared of, it'll make your slate look like new

@Melissa G - Sorry to hear that you had trouble with the Aqua Mix Sealer! Never seen the residue happen. Can you post a pic of the post- sealed floor? Would love to see the enhanced colors!

Hello I own my home. when we purchased this house, it already had slate and in between is concrete. My dog sometimes pee on the floor and i hate it because i don't know if there's a way to clean the mess. any suggestions.

DO NOT use any type of cleaner that has an acid base (even natural types, such as vinegar). This will damage your floor and may result in costly repair or replacement.

Our kitchen slate floor is similar to yours. I use a damp mop -not soaking wet- with a bucket of Pinsol. In between deep cleaning I use the Swiffer Wet Jet. Our problem is the grout between crumbles and has been replaced 3 times. Every time new grout is put in - I seal it with a sealer from Home Depot.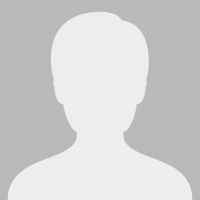 PREV
NEXT