FrogTape Shapes - Where oh Where Can I find You?
I am so excited to find the new FrogTape Shapes that come in Chevron, Wave and Scallop shape. Where is it? There is no need for stencils and you can cut the length you need. However, It is only sold at Walmart online and Home Depot both sold out. Not on Amazon or E-bay. Anyone have any idea where I can find some. I can't wait to try it on a project that is waiting for some Chevron magic.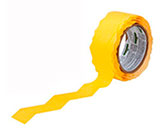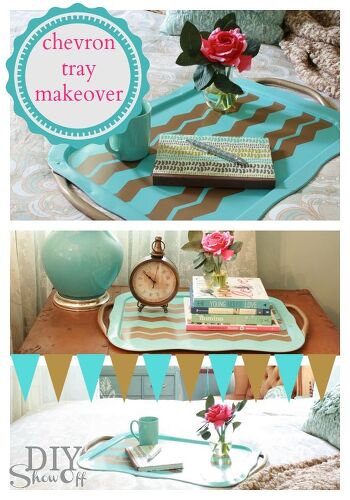 I looked for it at our local HoDe and didn't see it either. Here's where you can buy Frog Tape brand products, but I'd call first about the shape tape because not all may carry it yet. http://frogtape.com/index.php/where_to_buy If you can't find it at any place listed in the link above (or their websites) you just may have to wait until it's available online again.

http://www.lowes.com/pd_488005-14510-282269_0__?productId=4757135&Ntt=frog+tape&pl=1¤tURL=%3FNtt%3Dfrog%2Btape&facetInfo=

Bought my chevron tape at Lowes weeks ago. I was there last week and they had a whole display on and end cap.

Like the others mentioned above, I just saw it at Lowe's! Love that stuff! If you can't find it at Lowe's let me know! Thanks, for the tag, @Alexandra Arena!

Found mine at Lowes....but ordered on line for in store pick up first. They did not have it on the shelf when I checked the day before.

It is not in the tape aisle, after hours of hunting you can find it on end caps close to the paint department so good luck..everyone has this problem. My store had it clothes to cleaning products and carpet..go figure..but I love it. Oh and the employees had no clue what I was referring too.

Shabby paints, so often the big box stores don't know what you are talking about, I have found. My husband asked the other day at Lowes for a coping saw and the fellow who worked in that dept. asked what it was used for! So here is my husband, explaining to him what is and what it is used for when it should be the other way around!

@Elaine Simmons LOL I know the employees to seek when in doubt but the rest..make me laugh. Our local store has two women that know everything about every department..walk in spot them and I make a b-line for the ladies who know all that lowes has to offer. Lets just hope he knows what a coping saw is now :)

I cant find it either.sold out everywhere..@Mary Crose Tho it is on the wrong post vaseline on the ring makes an oil slick ants cant cross lol..It works or if its on a post put it on the post

@ When you do get your hands on it you will love it. http://www.hometalk.com/1818504/frogtape-shape-tape-chevron

When looking for the retailers that sell anything I call the 800 phone number and ask the manufacture. PREV
NEXT