Has anyone seen a table like this? There are no markings on it, but I believe it is some kind of library table. The middle and bottom shelves spin.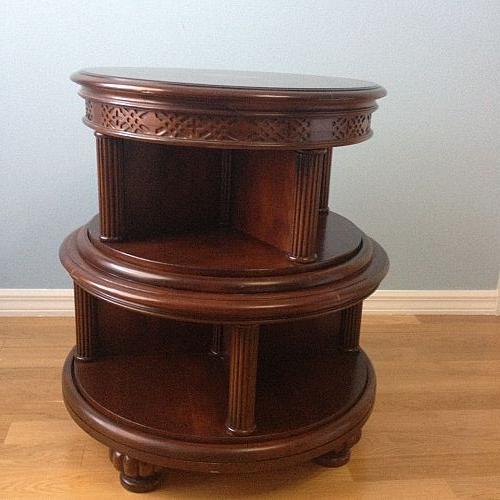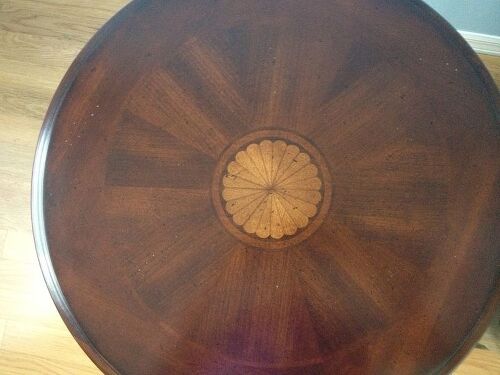 @Vonnie, you are correct, what you have is a revolving bookcase. It's quite a lovely one too. Is this a thrift store find by any chance? If so you got very lucky and probably got a very good deal on it as new ones can cost around a thousand dollars or more since both levels revolve on yours.

Thanks for all your comments. Becky, I bought it at a yard sale about 3 years ago for $150. I searched online, but could not find one just like it. I was going to sell it, but with all the great comments and input from Becky, I think I better hang on to it.

Library/Drum table. The reason for calling it a "Drum" table is the shape, which is quite evident. But, this is a special one as it was made for library use. PREV
NEXT