I am looking for the right color to paint my mothers massage room but we keep bouncing around from one color to the next
We are looking for relaxing colors and nothing to dark. Been to home depot, Lowes and they were not much help. so dose any one have any advice to mood altering colors?
@Kevin (KMS). Kevin, like me, you were 7 or 8 a long time ago. The population of one of those modern floating cities is up to 5,000 plus...:)

Benjamin Moore will match any color even if it is in a magazine. Since the room will be dimmed a pale blue or a buttercup yellow might just do the trick.. Browns are so last years fad!

Probably stick with neutral colors like tans, creams, taupe, seafoam green, sage green, pale blue. I would however stay away from yellows though that might be too energizing.

I would go with a pale green, it exudes the calmness and peace of nature.

This is a wonderful color for relaxation.

Please tell us -what material is on the floor, and is there any furniture in the room that must stay? I would love to help but we really need more information to be helpful. The color on the walls should be part of a completely planned design, not a jumping off point. Will there be art on the walls? A print or painting could be the inspiration for a color scheme.

The first thing I would consider is what is your mothers favorite color....She is the one that will be in the room the most. Second does the room have windows or is it an interior room that only gets light from the lamps in the room. Third her decor...Asian, traditional American, Southwestern or Modern. Earth tones are restful and blend well with incandescent bulbs or the use of candles for lighting. In my space I wanted to create the feeling of space and the taupe paint and dim able accent lighting helps with this by making the wall disappear and the lighting helps to draw attention away from the ceiling when my clients are laying on their back. Good luck with your project...In my mothers words..."your a good Son!"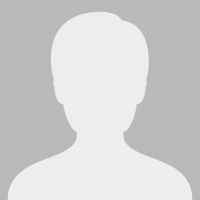 PREV
NEXT