Heavenly Hydrangeas - check them out :)
Is it just me or are the Hydrangeas particularly glowing this year?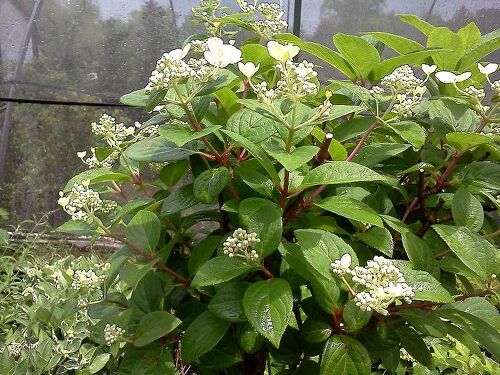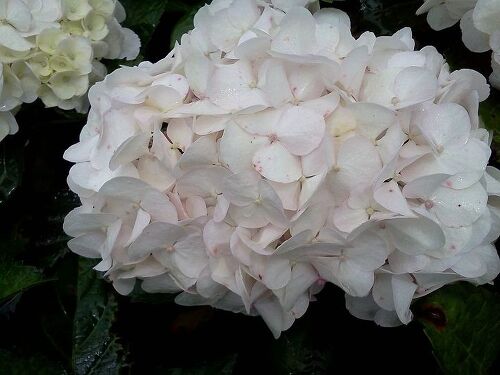 always have enjoyed these! Wonder if they could be a container plant ... perfect light conditions on my balcony.

Displaying these gorgeous pictures just isn't fair to us Northerners. My hydrangeas are buried beneath a combination of dirt, leaves, leftover evergreen branches, and chicken wire to hold it all together and as of two days ago, 6 inches of snow! But come May these bushes will be in full swing. I have paniculata, oak leaf, mop heads and the everblooming summer variety. The hard part with any hydrangea is the pruning issue. There are different types and you need to careful you don't prune at the wrong time or you'll lose your blooms. I've purchased plants from highly rated nurseries and from big box stores...some have flourished, some have died. Years ago I asked my brother (a top ten grower in Massachusetts) why some of my plants had died despite having perfect growing conditions. His very technical answer...sometimes plants just die!

@Beth G : Beth, if you have room for a large container, like a half whiskey barrel, you could probably pull it off. See this for some caveats: http://hydrangeashoh.wordpress.com/2009/03/13...

I just found one of my favorite tv hosts and my favorite flower on the same post! I really miss your shows Erica! Yours was my most favorite of all the garden shows. I have just moved to AZ so don't think I can grow hydrangeas in a pot, sun is just too hot. Before in Iowa, I grew all kinds of hydrangeas.

Thanks Douglas! I was going to google for dwarf hydrangeas and other info later on. This article is quite helpful.

Patty M, in the nursery trade, hydrangeas are known as WATER HOGS. They require longer irrigation cycles than other plants. Sometimes even multiple X during hot summer days. It takes almost 2 full growing seasons for a hydrangea to fully establish itself in the landscape. They are not deep rooted plants. Dig a large dish shaped hole and amend with good humus. Do not plant too deep or too high. Keep up with a watering regimen that provides a slow, deep application. Also, do not over fertilize, hydrangeas are sensitive to high salt levels. Use an organic based fertilizer (Espoma of the likes) and they'll be happy. PREV
NEXT