What Should I Store In This?!
A few years ago, I found this awesome cabinet by the side of the road and promptly brought it home and cleaned it up. This picture is from my old apartment, where I had it in the kitchen and kept cat food/treats and kitchen linens in it.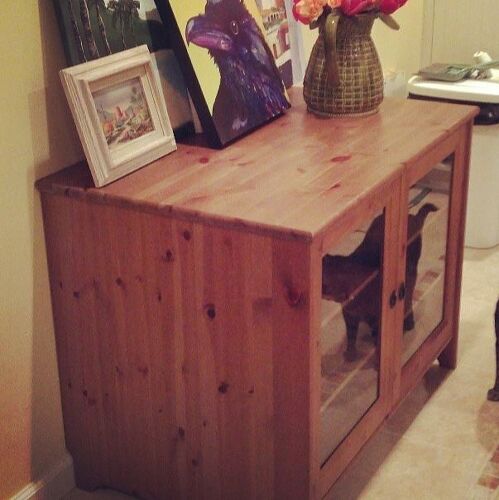 In my new house, it's in a room I'm currently using as an office/expanded closet. Right now, I have all my shoes in it (in baskets and bins), but I'd rather move my shoes somewhere I can see them all easily.
I need ideas on what to store in here! It's pretty deep, as you can see. There are three shelves and they're maybe like 8 inches apart. Please give me your ideas!!
PREV
NEXT