Paint Colors.. I can't make up my mind Answered
I need some help.. I can't make up my mind. I'm gonna paint my living room 3 colors. I brought home a bunch of color swatches & have got it down to this - I love the Top & bottom colors.
The top color is a light blue-green & the bottom is obvious, blue. My question is on the middle color. It's gonna be about 6" in height, in between top/bottom.
The color on the left is called "Tribal Pottery", it looks like chocolate milk. The color on the right is called "Mars Red" & looks like dark clay, it actually does look like a picture of mars.
Which color looks better in the middle. I like both colors... Also, my shelves/coffee/end tables are outlined in black with glass tops. I'm planning on a Beach theme with scattered family pictures on the walls, as well. Don't know if that's any help.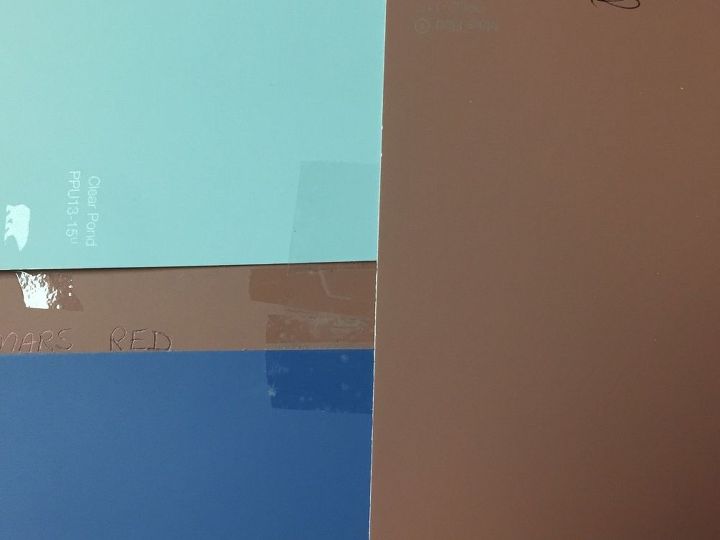 Top picture is called MARS RED (my phone camera doesn't show true colors).
And the top color in the pics aren't even close to the correct color. Lol
This color is called TRIBAL POTTERY. Looks just like chocolate milk.