Asked on Nov 10, 2014
HELP! Paint over granite counter tops?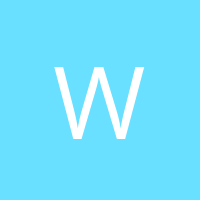 +42
Answered
Me and my fiance are moving into our first home and it's pretty much our dream house. Except for these ugly granite counter tops in the kitchen. I know that they are popular with the majority of people, but it's definitely not my taste and I don't even know what I'd do for decorating the kitchen because the counter tops clash with my decorating style. I would desperately like to know if there is a paint that I could get to put over it? (I would like to do a white or beige or maybe even a black color.) Without the counters looking cheap or raggedy of course. Thanks!