I want to turn this old buffet into a two sink, bathroom vanity. Answered
Any suggestions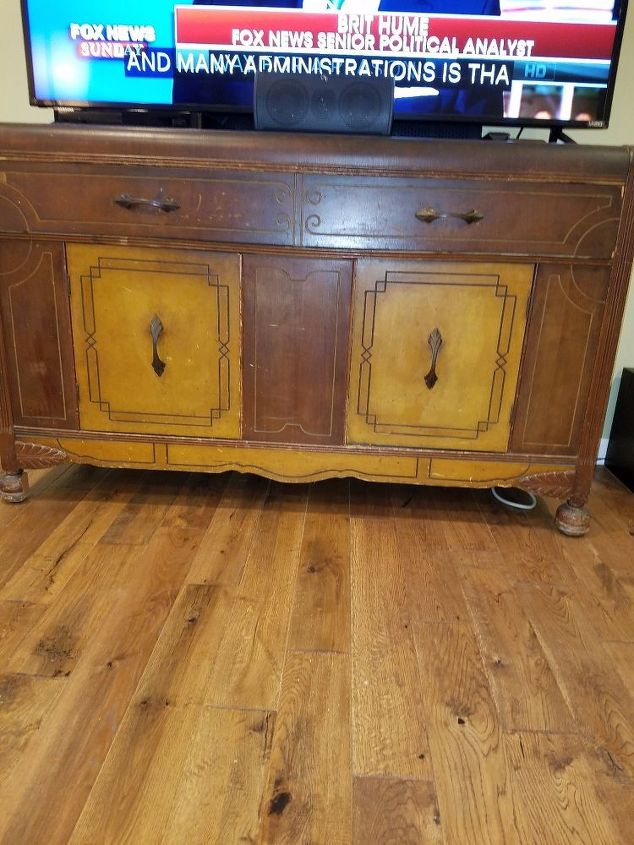 Related Discussions Rhonda
on Jan 06, 2019
I need advice on how to replace a toilet seat, please. What do I need to know when looking for a new one?

Sarah Keys
on Feb 26, 2018
I am turning a buffet into a bathroom vanity. Any special instructions?

Lynda Grainger
on Jan 22, 2017
Years ago I bought an old Franklin sewing machine in a lovely carved cabinet. It served as a TV stand for a while, but when I downsized I mounted the TV on the wall.... See more

Porta Verde Studio
on Nov 06, 2013
We have distressed, stained and used poly on this antique trunk and then added legs. The paper was stripped from the interior and then lightly sanded, stained and cle... See more

Penny Hughes
on Jan 27, 2014
i purchased this wooden ugly headboard at a thirft store,I want to put it in my lake cottage. Any suggestions had to make it look fabulous! It is king size, this is w... See more

Porta Verde Studio
on Oct 22, 2014
This trunk was inspired by the colours of fall and had a deep oil glaze added to it. I love the way the outside turned out but I was wondering if we should have used ... See more