15 Insanely Cute Snowmen For Every Corner of Your Home
Do you wanna build a snowman? You will after you see these!
By Hometalk Highlights
With some rolls of white deco mesh, this sweet snowdude is ready to greet your guests.
You've seen tomato cage trees, but this friendly fellow is something totally new!
Put together two favorite crafting materials to form a charming snowman instantly.
This happy snow friend is as sparkly as snow in the moonlight & he makes your tree shine!
Turn an empty juice bottle into a tiny snow-tot, and dress him up with warm winter wear.
Upcycled Can Man
Upcycle cans into a white and snowy tabletop pal with paint, paper, sticks, and buttons.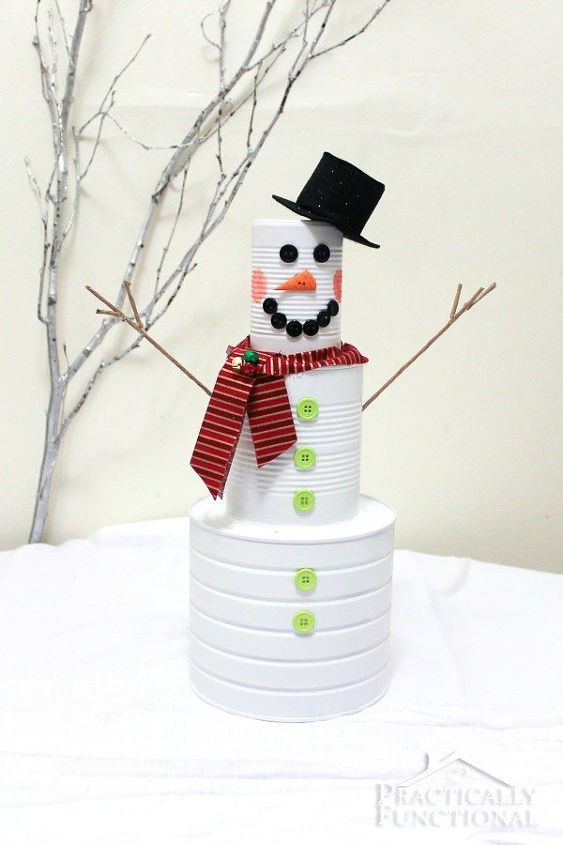 This brilliant build will save you money on costly yard decor, but leave you with a glowing Frosty of your own.
Use coffee filters to add a little body to your hanging snow creation, then dress him up!
Foam board and yarn will give you door decor guests will love before they knock.
Got an extra pot sitting around somewhere? If not, this blushing snowman is worth hitting the thrift store!
With card stock and felt, this brilliant homeowner gave her boring fridge a lovable face for the winter season.
The realistic snowy cover of this sparkling snowman might make you forget that this guy is styrofoam.
Make a snowman that looks cute and holds tasty treats, with this soda bottle upcycle.
You love snowmen, you adore pallets, just how much better can this get? Well, it lights up!