18 Magical Ways To Update Your Plain Jane Stuff Using Graphics
After seeing this, we're adding graphics to EVERYTHING!
By Hometalk Highlights
Beautify those plain glass plates with an easy graphic update - hello, designer tableware.
Your daily planner is about to be a lot more fun. Give your notebook a blast of color.
Make a boring clock look exceptional
Any old, inexpensive clock can look amazing, by adding a few graphics here and there.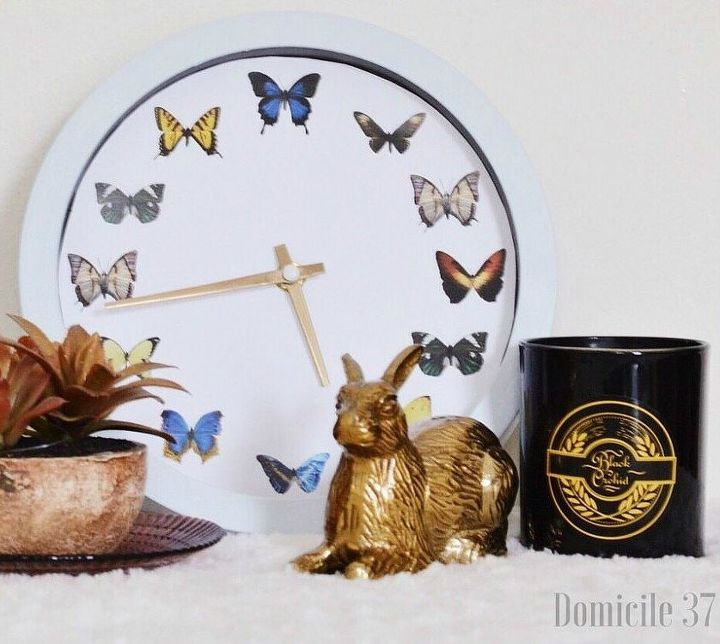 Get your home Valentine's Day-ready with pretty patterned messages across the walls.
Sweeten up your Valentines before you send them, by adding cute characters images & messages.
Get ready for the perfect breakfast-in-bed setup, by updating a bland tray.
Transform a few reclaimed planks into your home state, glowing with red, white, and blue pride.
Add a touch of cute to a boring bathroom wall, with this cute cartoon graphic.
Before St. Patrick's Day comes along, get some sparkling green storage ready for the party.
Paint over art you've lost interest in, or grab a blank canvas, for this quick, cute update.
Add a bright, graphic heart to your empty mantel, with minimal effort (thanks to graphics).
This minimalist throw pillow can give a bland couch just enough cute coziness & it's easy!
The 12 Brilliant Hacks Every Mom Should Know
Moms everywhere, you're welcome!
By Hometalk Highlights