How can I make a pet house out of a cardboard box? Answered
I got a new ottoman, and my cat fell in love with the cardboard box it came in.
I put a quilt in it for her to lay on, and a throw over the top for privacy. She loves it, but I think it's a terrible look for my living room! I'd like to design it somehow to look cute so that the cat and I can both enjoy it! Ideas, anyone? Thanks!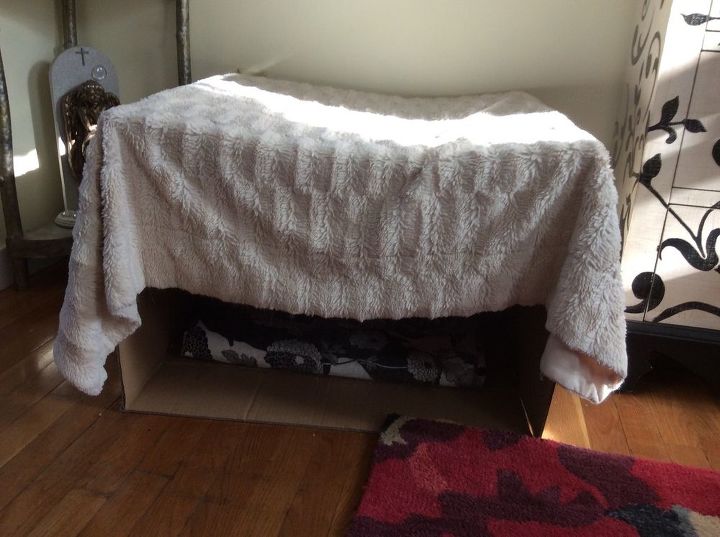 Boo loves her ugly little hut!