Related Discussions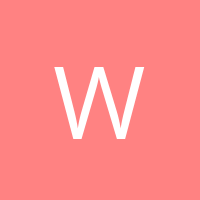 William jon
on May 30, 2021
I decided to have a kiln for ceramic pottery. So I want some recommendations about it.

Angie Forster
on Apr 14, 2018
Gail Ambrose
on Nov 02, 2017
My windshield has some serious streaks on it and I need a quick way to remove them because it causes a visibility problem.
Sue Robinson
on Oct 05, 2017 Eroque022810
on Jun 23, 2017
I was wondering if I could just use hose and push all stuff out.
Lorri
on Apr 22, 2017
I have been doing spring cleaning but have run into an issue. I need some type of a cleaner for the roof flashing around my house. Any ideas? Bea2276847
on Jul 20, 2016
We are building a new home and the siding installers oiled their saw over our newly poured concrete porch. Help! We've already tried an industrial cleaner.