Color choices for kitchen island ? Answered
I painted my kitchen cabinets and now it's on to my island.
I replaced the cabinets that were there because they weren't as functional for space and they were old. I found 2 new base cabinets that were the right size and configuration for $90 total. The only problem the doors did not match. I ordered 2 new doors and a drawer face and painted everything white like the other base cabinet. Currently the other side of the island where we sit is painted the same color as the cabinets. I'm trying to decide if I should leave them the same color as the cabinets, paint them the lighter color as the walls or paint it green like the chairs I just painted and recovered.
I don't want to paint them white or the gold color in the fabric.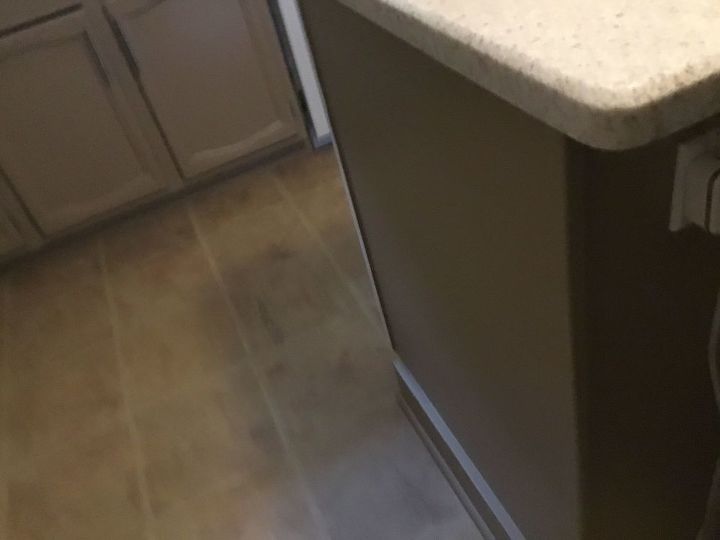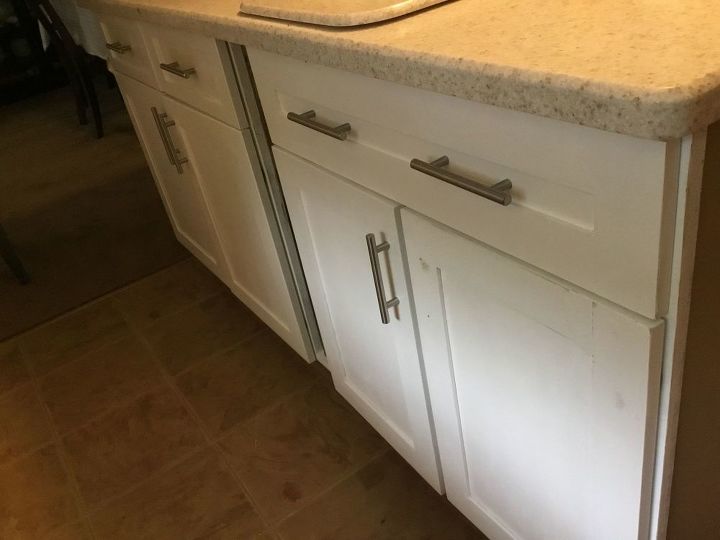 Other side of island. I'm not quite finished. One more coat of paint on the door without the handle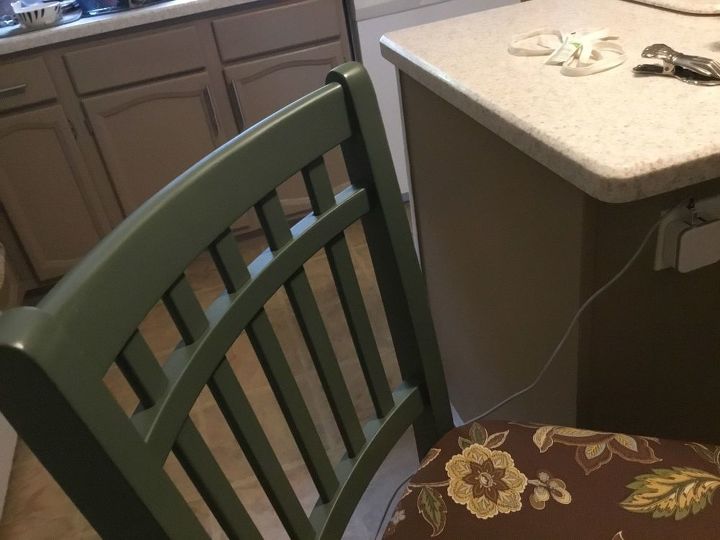 Color of green I just painted chairs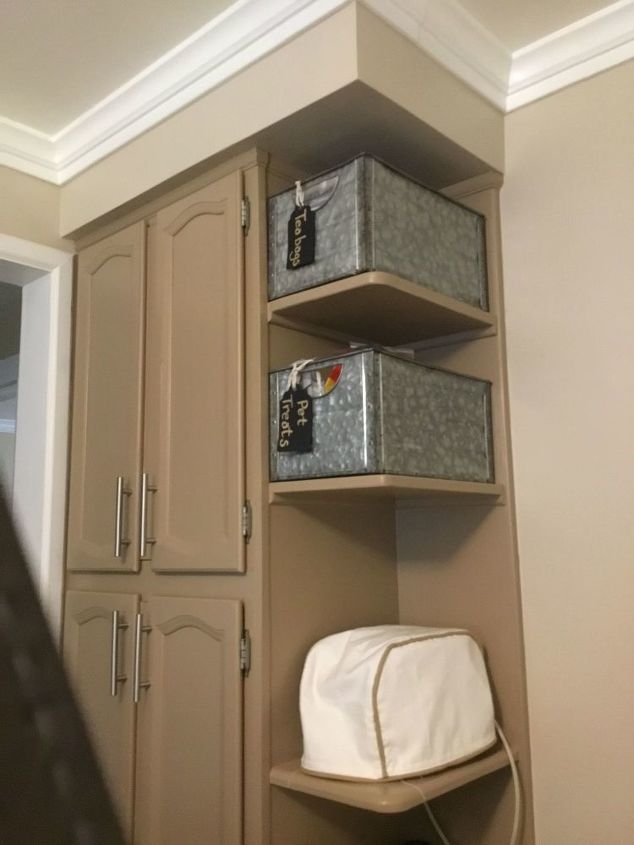 Wall color against the cabinet color