 Asked on Jul 13, 2019
How can I decorate my bathroom mirror with glass tile? +9
Answered
I want to create a boarder around my bathroom mirrors with glass tile. Would gluing with hot glue gun damage the mirror and/or tiles?
UPDATE: I've attached the finished projects of two of three mirrors. The third mirror is in the master bath and twice the size and was hard to capture the entire mirror. Each mirror's design is slightly different I love how they all turned out! I used E6000 to attach tile pieces to the mirrors. Thank you all for your help on this project!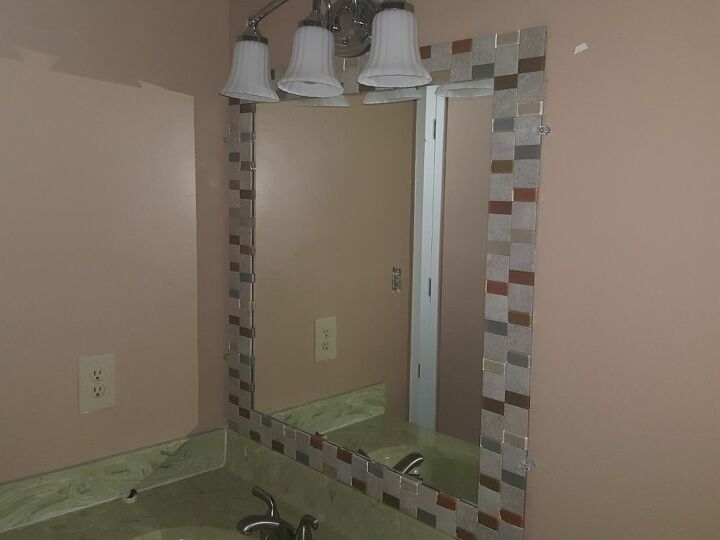 Bathroom #1 (Jack & Jill)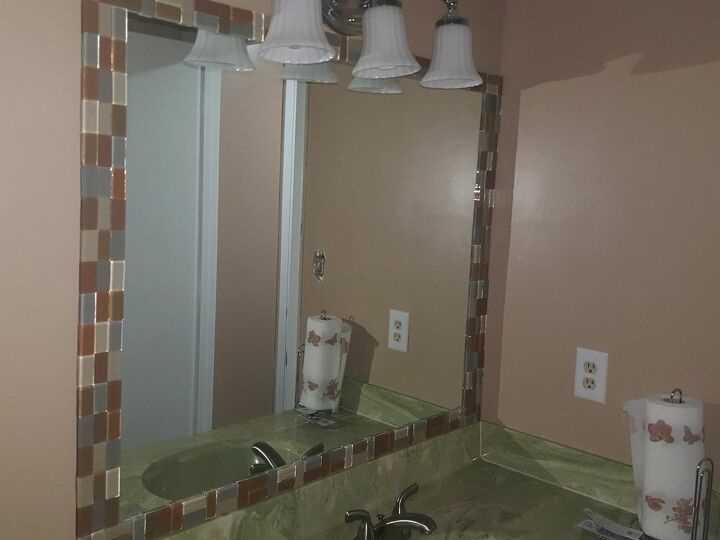 Bathroom #2 (Jack and Jill)