Related Discussions
Susan Moseley
on Aug 26, 2017
I purchased several art prints and need frames for them. Store bought is just so expensive. I need a way to make my own, something simple but elegant. Any ideas? Yulinda
on Feb 27, 2020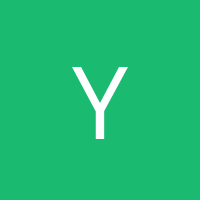 Yellow Lab Mama
on Jan 20, 2020
Anyone know of a way to take pics from ur phoneenlarge them and transfer onto a wall hanging Mary
on Aug 05, 2019
I don't want to screw anything into it. I would love to add a mirror but I worry that it might be too heavy and fall if I just stuck it on the wall. Pat Oliver
on Mar 18, 2018
Have a long (over 4 ft.) and wide tapestry hanging on a wooden dowel. The edges are turning outward. How can I straighten it out flat?
Robert Brock-jones
on Mar 10, 2018
Rachella Barker
on Mar 06, 2018