Please help with this carport



Answered
I have a double carport with 2 dryer vents on them. They put out a crazy amount of lint. The one to the right of the chair is mine, the one in the right corner is my neighbors. I wanted to create an outdoor living area on the right, but find the heat and lint intrusive.
Is there some kind of cheap/DIY/cute barrier I can put there? Also, the short brick wall on the left that separates my carport from my other neighbor and her many small children....are there any suggestions for privacy? It's an apartment, so I can't deface anything. I've been racking my brains but can't come up with a solution to either issue. I know someone out there has just the perfect fix. Thanks!!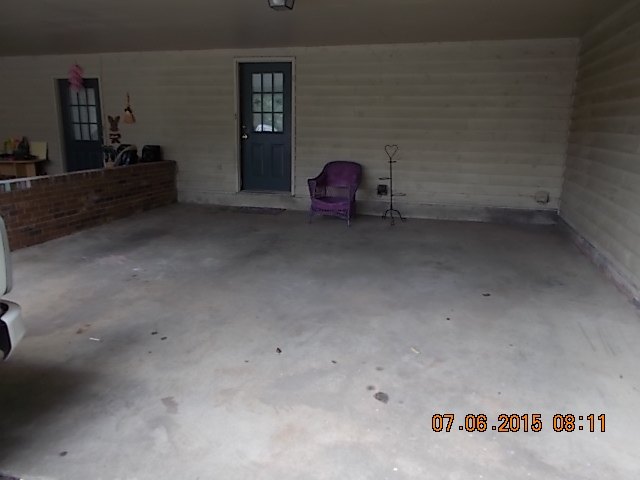 Related Discussions Lisa
on Apr 15, 2018

Donna
on Sep 03, 2017
I have a few wooden planters and enjoy using salvaged wood such as pallets or logs in my décor. I was recently made aware that I am inviting termites into my home. I... See more Jessica
on Apr 03, 2020
I have an older 1960s home with a single car carport. We want to extend the carport out and have a two car garage but I dont know how costly that would be especially ... See more
Jb Wilson
on Aug 27, 2018
I am in need of help in designing a carport for 2 cars. The driveway is kind of a weird design, and any help would be appreciated. Thanks in advance.JB Wilson
Rosalie Weischedel
on Jun 21, 2017 Rich
on Feb 19, 2019
how can i build a carport type roof over my old mobile home as it is the roof is not peaked and snow is a danger to collapse, the existing roof is concaved . i don't ... See more
Alicia Britt Pierce
on Apr 04, 2018
I would like to turn a carport into a garage. Is this something that can be a DIY project?