Related Discussions Sandra
on Jan 06, 2020
Changing Christmas cards into name tags

Sharon Roy
on Dec 01, 2019

Kletta
on Dec 18, 2014
I finally got the E6000 to hold my candy canes. I needed something stable in the middle so I glued 2 pieces of cardboard together and painted it red and glued to the ... See more
Keitha The Bajan Texan
on Dec 13, 2016
Am I the only one who still hasn't gotten up all the Christmas decorations yet?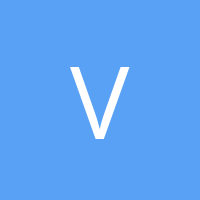 Vicki Montemayor
on Nov 20, 2017
69 yrs old living in 200 yr old rock house with a large yard Rudy
on Jul 26, 2016
The bazar is coming up. Project to decorate the reindeer. I would like them in 3 different sizes....standing, tall and short, and lying down. Help!
Dianalyn
on Nov 12, 2015
my dad never really tells us what he want for he's birthday or christmas so i never know what to give him