Calling All Refinisher's Answered
Hello, I am looking to see if anyone can tell what kind of wood they think this table might be made out of. It was an awesome find and now that I have stripped some of it I have no idea what I have uncovered. I don't want to ruin the natural wood by painting it. Any information would be greatly appreciated.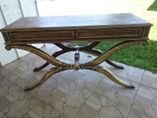 Table After starting to sand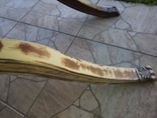 Table leg after Sanding to Original Wood.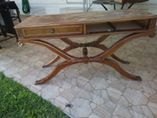 Original look of Table before Sanding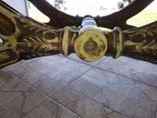 Original wood after sanding completed.