How can I hang these cans on a chain link fence? Answered
I'm using large empty cans to plant veggies for the kids on earth day. How do I attach the rope to a chain link fence so the cans can be removed.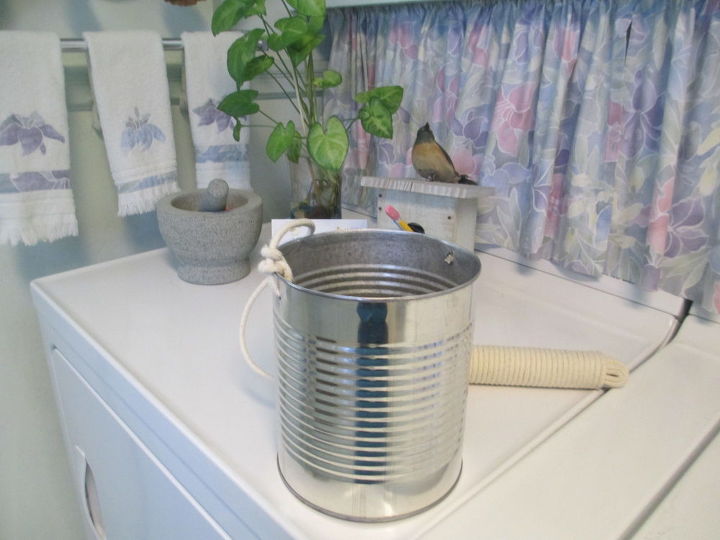 DanielleB
Answered on Sep 01, 2016
I have a tapestry that is "19 by "23.5 inches and I want to hang it on my dining room wall but I don't want to frame it. I really want to hang it from a rod but I'm ... See more

Cordelia
Answered on May 15, 2017
How to use a mirror from a old dresser can it be hung on a bedroom wall? Sugar
Answered on Nov 03, 2019
I have a music room with no ceiling light. I am looking for an idea to hang string lights on the ceiling using command strips. I want no holes in the wall. I have som... See more Tammy
Answered on May 22, 2016
The back of the bird house is smooth wood. Cheryl
Answered on Jul 21, 2023

Hillela G.
Answered on Oct 08, 2023
I think I saw an idea once that you can use soda can tabs to hang pictures, clocks, and the like on the wall. What's the best way to reinforce them? And attach them t... See more Margaret
Answered on Oct 17, 2016
Suggestions please. I have a privacy fence around my back patio so I can enjoy my hot tub with out the neighbors seeing. The fence panels are 2 feet off the groun... See more