Can I use Bondo to repair a Concrete Garden Sculpture? Answered
I have had this very unique garden sculpture for many years. It was made by an Ontario Artisan from concrete and a resin I believe. Sadly it sat in moisture and snow and has begun to crumble at the bottom.
I have never used Bondo so I was hoping to get advice from someone who has. Could it be used to repair the damage and then the whole owl could be repainted?
Can anyone suggest another method or product?
Thanks!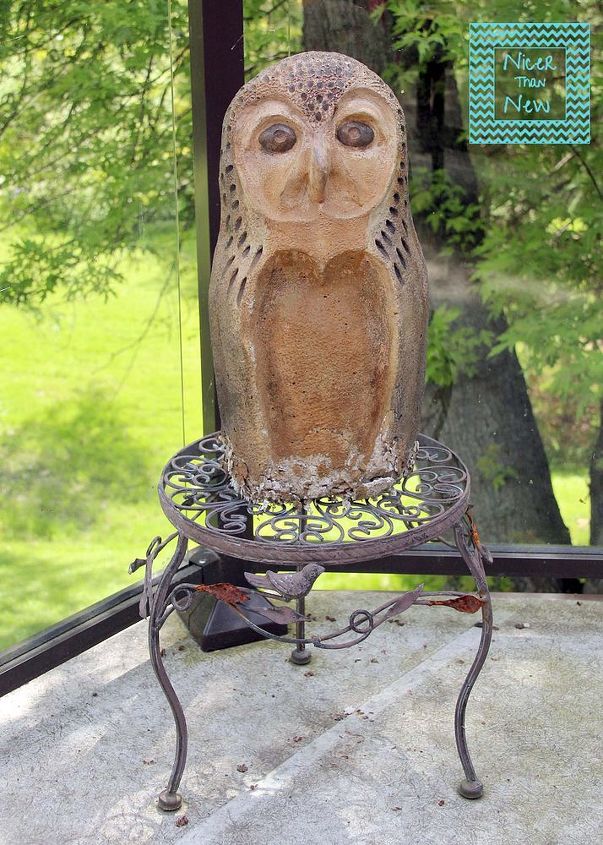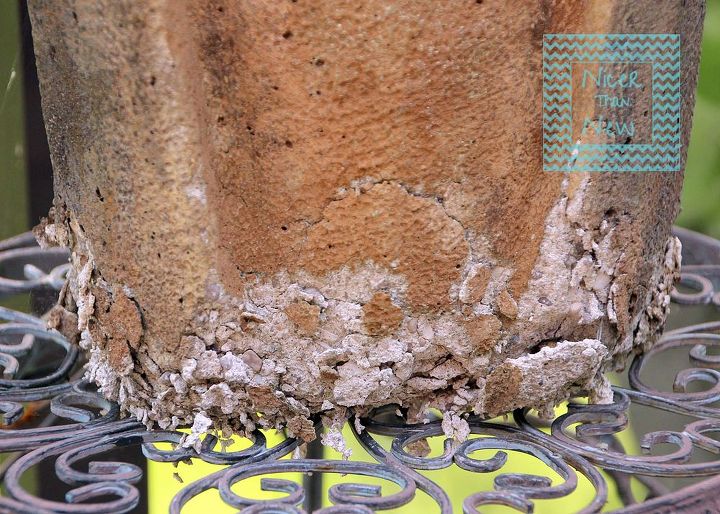 Related Discussions

Aggie
Answered on Apr 13, 2023
Over the years, my cement swan planter has deteriorated around the neck area. I would like to repair it if I can before it gets any worse, but I'm not sure about how ... See more

Jennifer Chase
Answered on Apr 13, 2023
Does anyone have any examples of use of shingles in the garden? We are thinking about using the ones from the porch roof as pathways, but not sure if they can be pain... See more Jane Costello
Answered on May 16, 2018

Gail
Answered on May 14, 2022
I recently moved, now I have a "back yard", well it's more of a space. I want to make some stepping stones out of cement but I want colored cement. Can I use paint,... See more

DIY Tess
Answered on Jun 09, 2017
I have loads of excess left over just doing nothing in my shed Fra18059546
Answered on Apr 23, 2022 Mar6780907
Answered on May 27, 2023
I have a lot of ?Gout Weed throughout my gardens and I want to smother them out? Becayse I have so many gardens it would be too expensive to cover them all with garde... See more