Follow up question for painting and decorating outdoor furniture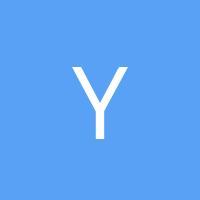 Answered
I had asked everyone about painting some outdoor chairs that are neutral in color with a plastic waffle weave seating. Ive painted them and will post the how-to pictures as soon as I finish the table that goes with it. I have a question about the table: if I decopage scrapbook paper onto the table top to add color and charm, is the mod podge humidity and temperature resistant? The table is on a covered porch, so it does not get wet. But the heat and humidity are fierce this time of year in Georgia. I appreciate your help and thanks again to all that helped me decide how to redo the chairs! :)
Related Discussions Rhonda
on Jan 06, 2019
I need advice on how to replace a toilet seat, please. What do I need to know when looking for a new one?

Sarah
on May 06, 2014
This outdoor couch belonged to my grandparents. I am not sure how old it is. My guess would be late 60s - early 70s. I have painted the frame, but the cushions need ... See more Kathy Wilson
on Jan 30, 2014
We took the old popcorn ceiling off in our livingroom and thought we could just paint it. We fixed some hairline cracks where the joint in the sheetrock are, primed a... See more

Douglas Hunt
on Aug 16, 2013
OK all you Hometalkers who are now savoring your caprese salads and your BLTs and your long-simmering sauces, what tomatoes have you grown this year that have done th... See more

Carol G
on Apr 21, 2013
Stray cats lay and spray my outdoor furniture how do i keep them off my patio and furniture?
Noralee
on Apr 19, 2016
I just can't part with my birdhouse. However, I would love to give it a little renovation. Any ideas that could be created in an afternoon?