I need color ideas for guest bathroom... Answered
Help

the colors in my vanity are not the easiest to work with when it comes to choosing a paint color for the walls. I will one day replace the vanity but for now I'm changing nothing but wall color. So you see I've got a bunch of white (sink, toilet, bath...) and then the shiny chrome of course! So....with the oranges and reds and browns in the vanity...I can't come up with anything! I don't want white or cream colors, I'd like to be a bit more bold. If you would include name of color and brand of paint that would be great. Also pictures would be very helpful! Any suggestions are appreciated!
thank you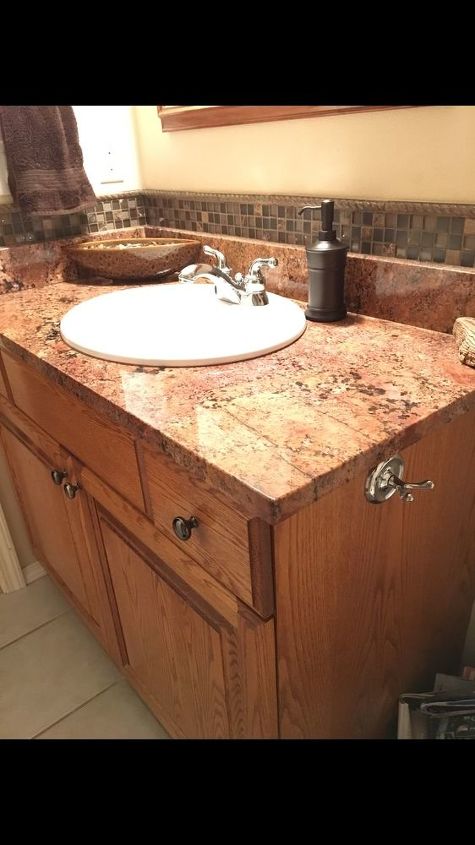 Whole lotta colors going here!