Introduction: Recycled Art and Gardener in Oregon Answered
Hey everyone! My name is Jenifer Wilde McMurtrie. I live in a beautiful town called Elkton and am a Master Gardener with a place we call Karma Tree Farm. I also make homegoods. Jen's Jam'n Jellies and am a recycled crafter, home improver and all around artist. So happy to connect with all the Hometalk folks!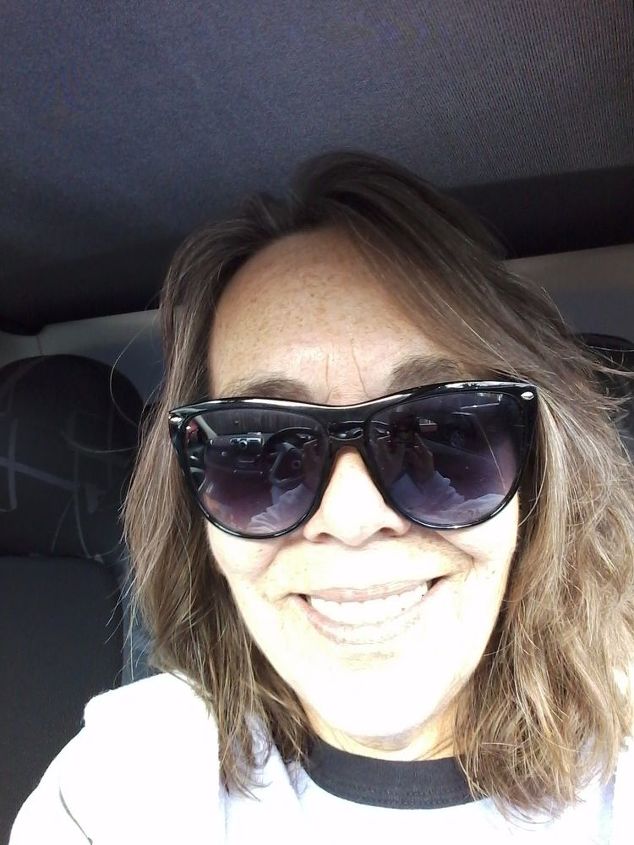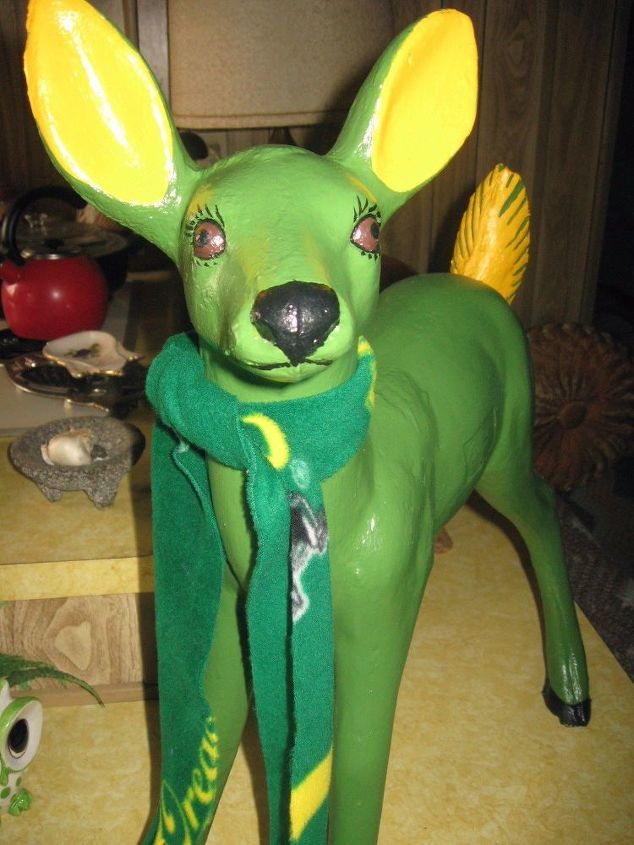 Recycled from the trash bin..Its now my sis in laws "O Deer"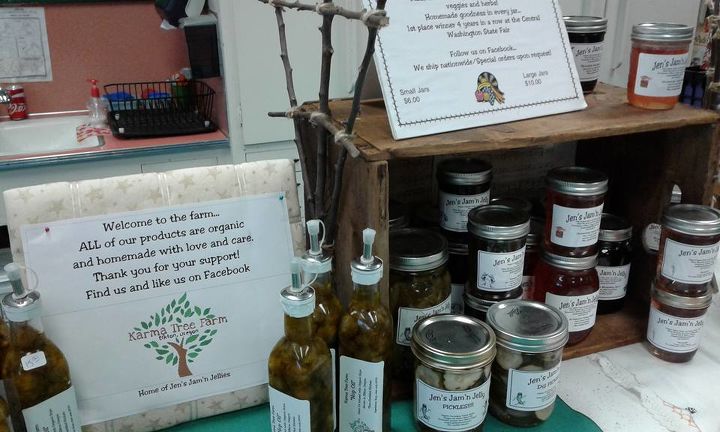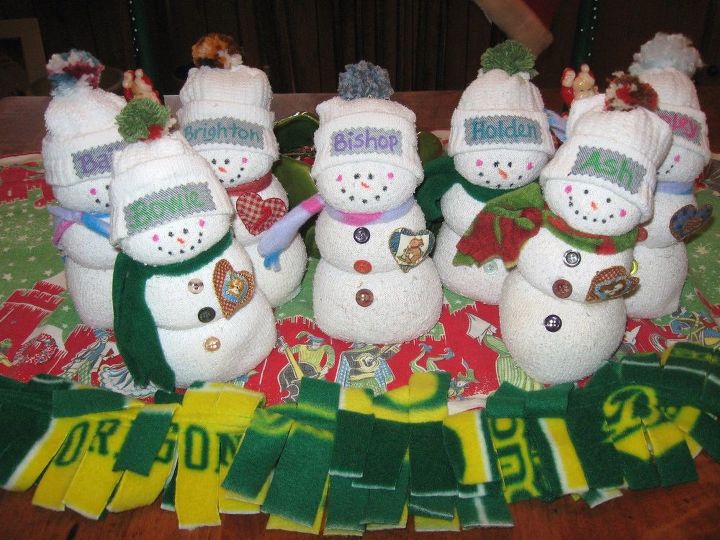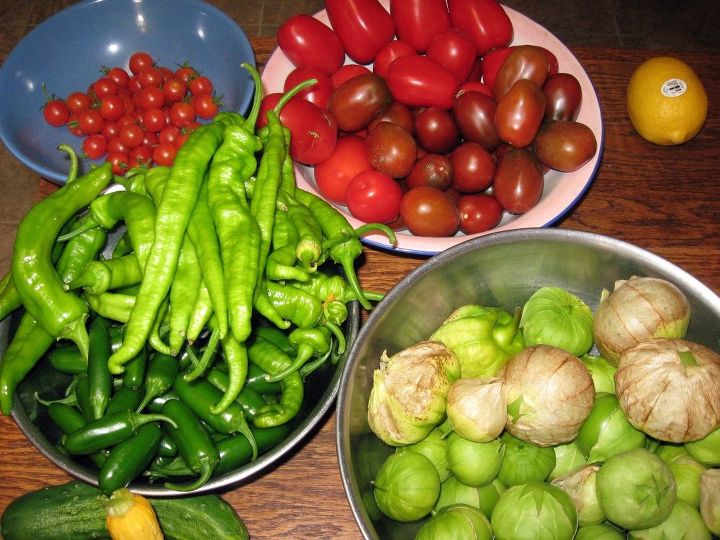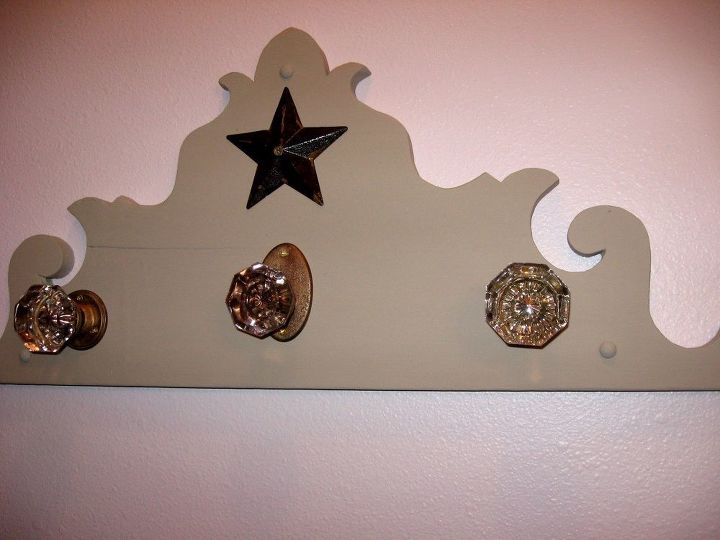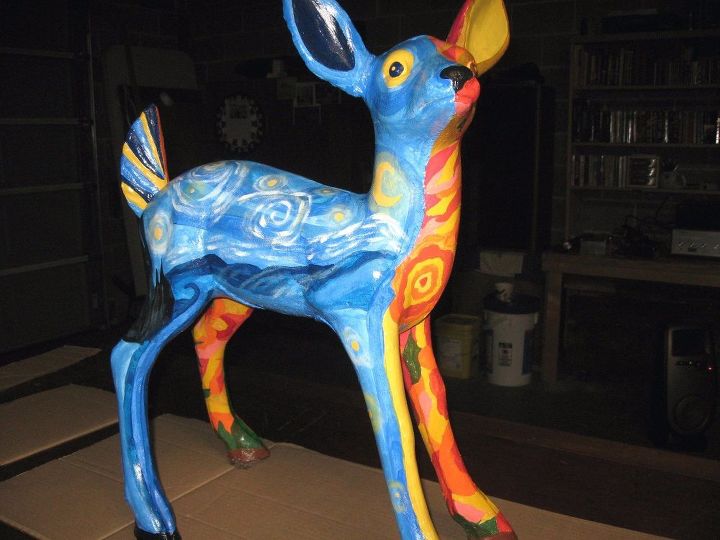 Yup.....another one saved! This one is Van Doe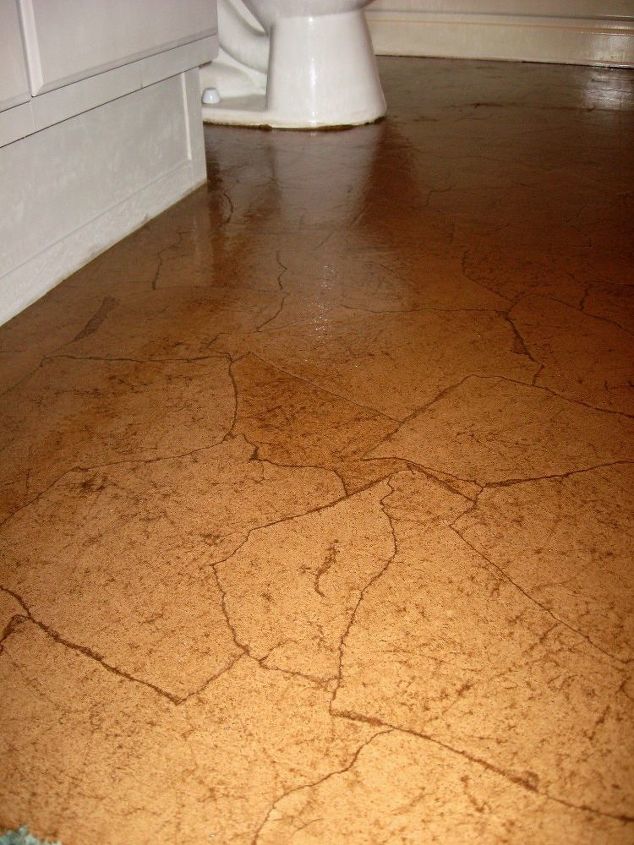 Thanks to Hometalk I was brave enough to do paperbag floors!
Related Discussions

Patty S
on Jan 04, 2017
I am 74 years old and have had triple negative breast cancer. Was only given maybe 3 years to live. That was 16 years ago. Then 8 years ago, I had open heart surge... See more

Patty S
on Jan 04, 2017
Hi, I am Patty Schuttenhelm. I live in Sturgeon Bay, Wisconsin and winter in Fountain Hills, Arizona. I do DIY projects inside and outside of both of my homes. My ... See more

Melissa V
on Jan 09, 2017
Hey, my name is Melissa V and I'm new to Hometalk... I have found it to be a truly inspiring and uplifting way to see and communicate with other people and what they... See more

Cindy Hagemann
on Jan 02, 2017
Hi Everyone! My name is Cindy and I am seriously addicted to DIY projects of all kinds!

Michal
on Nov 08, 2017
For a new pilot program here at hometalk community - I am looking for DIY lovers who can help with small-renovations! The idea is to come over help another hometalker... See more

Lisa Battisti
on Jan 02, 2017
Hi everyone - just wanted to introduce myself to the Hometalk community! My name is Lisa. I moved to SC from upstate NY in 2012. Totally enjoying the south!! I love l... See more

Hillela G.
on Jan 01, 2017
Hi everyone! I wanted to introduce myself to the wonderful Hometalk Community!My name is Hillela and I live with my husband, Noah. Our last name is the German word fo... See more