Wallpaper in bathroom needs help... Answered
We bought a house in Florida and the master bath has this wallpaper which I actually like..(normally I don't like wallpaper). The problem is it has discolored over time and under the photos for example it's more white. It is also turning loose in places. I thought about painting it but read that once you paint wallpaper you can never get it off again. The other option is just stripping it off and doing something else but...I like it! Any suggestions on a safe way to paint it? It won't wash clean, tried that.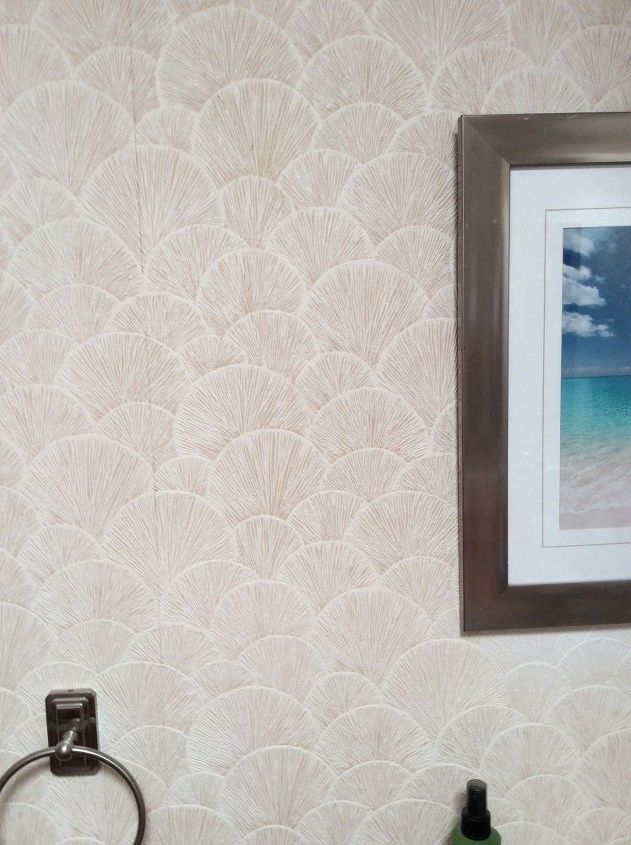 Here you can see the pretty pattern, but it's yellowed.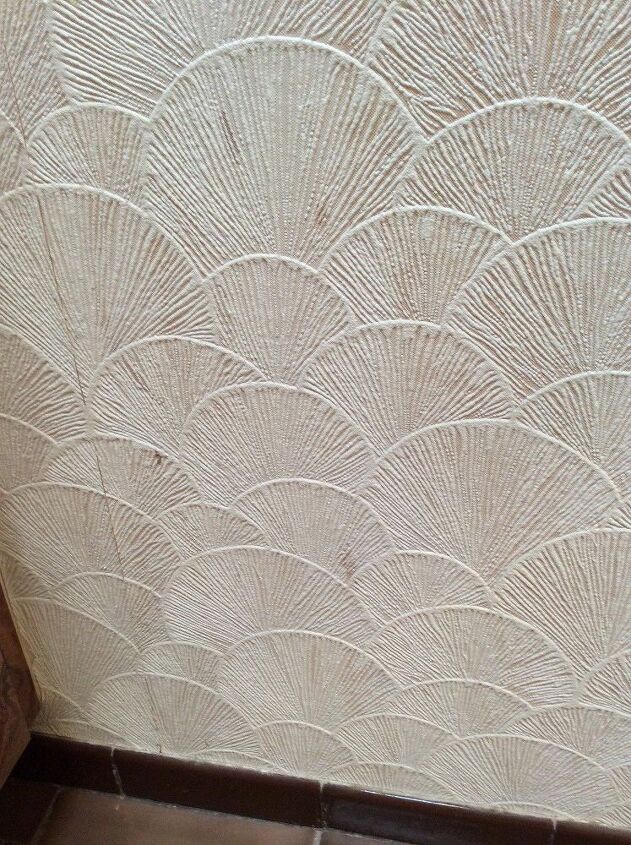 Here it has some stains that won't come off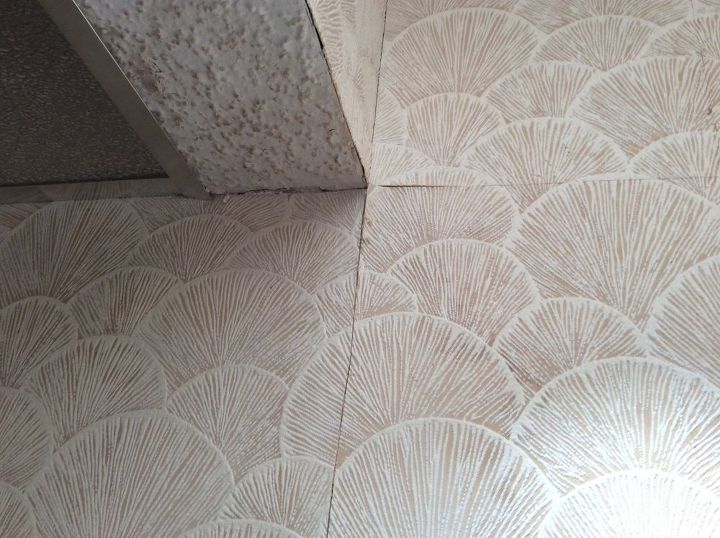 The seams are showing which , if painted, would be hidden but I'm reading that I shouldn't paint....thoughts?