How can I turn my curtains into eyelet curtains? Answered
Hi can anyone tell me how to make my ordinary tape headed curtains into eyelet curtains.Like the ones in the picture,
Thanks
Shelly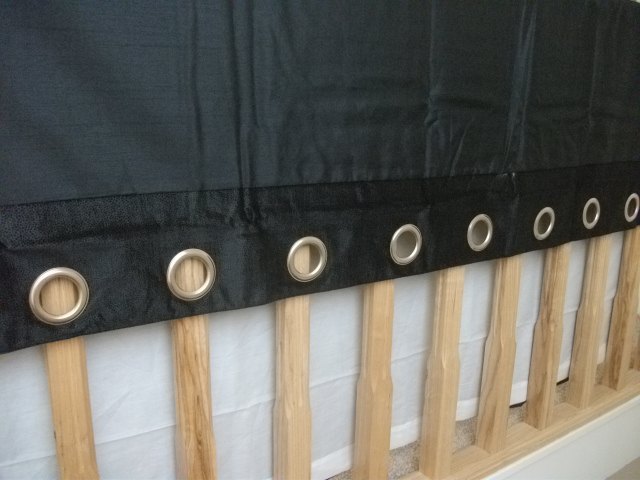 Phi19079739
Answered on Jul 21, 2023 Lucille
Answered on Oct 11, 2021
We have a covered patio but the west side is open. I purchased patio curtains and they work fine except when the wind blows. How can I keep them stationary?

Darleen Martin Hood
Answered on Oct 04, 2023
I have a 5/8" rod and grommet. Any ideas how to make this look better.

Mary Mixon Mejia
Answered on Oct 09, 2023

Tamelia
Answered on Oct 19, 2023
I want to cover a window in my walk in closet but I don't want to use a curtain, however I need privacy. How Can I cover the window and still let light in? Ire29678907
Answered on Nov 17, 2017
I want to get rid of my 30+ year old verticals and replace it with curtains. I love the colors I can get with a gommet curtain. Can I use these curtains with a trav... See more

Msj812
Answered on May 12, 2020
Can I use a 3/4 inch rod with grommets?