Related Discussions Johancu
on Dec 05, 2015
I have been using a scraper but there is still residue on it.

Kemberly Boston
on Jun 26, 2016
A lot of dirt comes through when it's windy. I am looking for easy seal. Dennis Freeman
on Jun 10, 2020
Hi EveryoneI need your advice or solution which is best for home windows to avoid outside noise which makes pollution inside the house?Thanks

Terri Winston
on Aug 16, 2020 Lindy Damster
on May 03, 2020
The brass window openers are very almost black. How do I get the dirt off them so they look like new again?
Arlene DiVella
on Apr 15, 2019
How can I get streak free clean sliding glass doors? I've tried using clean cloths, news paper and paper towels with my window spray cleaner.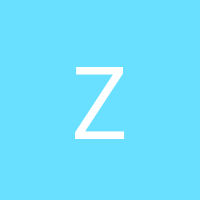 Zeb26450061
on Dec 05, 2017
Gatehouse -- keyed deadbolt, thumb latch. Bolt won't retract fully by key outside or inside flipper. 7 years old