How can I plant Succulent/Cactus Flower boxes in North Las Vegas? Answered
Just moved to Las Vegas have small patio so thought Succulents & Cactus would be best but having trouble they are in full sun from noon to around 4
Do I need water more I even purchases Miracle-Gro succulent plant food but I'm at a loss any advise please.
I can't live without plants.
So far my herbs are doing very well.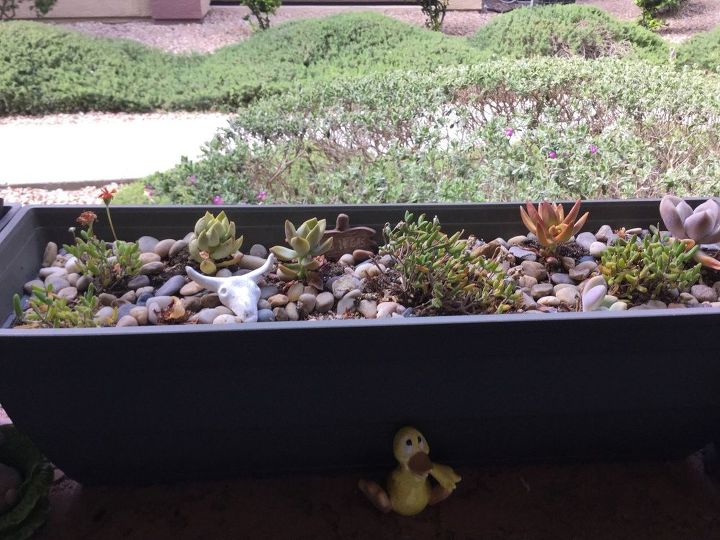 My poor garden. H E L P