How can I get privacy with no budget? Answered
I live in Winter Haven,Florida and been having issues with things I'm seeing from my patio looking into my yard.
Without going into detail about why i need advice let's cut to the chase .I have no budget but have experience using recyclable materials, just can't physically do a lot of strenuous work due to my disabilities. Would like to get information on how we may be able to swim in our pool or sit on our patio and enjoy nature. Thanks.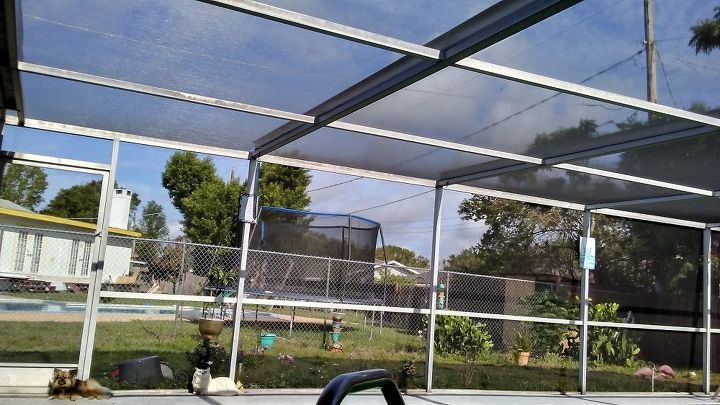 My point of view for my morning coffee or afternoon swim looking into my back yard into my neighbors yard. This is where I have no privacy.