What should I do with my pond that wont hold water? Answered
Dug it years ago. Cemented it 3 yrs ago.Flex sealed 2 yrs and last yr.
It wont hold more than a 4 ". Gonna do total do over. Maybe a 'Grand canyon' model? ..grow moss (i love moss) .
Hubby says buy a liner.
I wonder about preformed insert?
Please help so I can enjoy my pond this yr.
Dont really want to jackhammer it yet.(3rd option)
Hope someone has a 4th idea?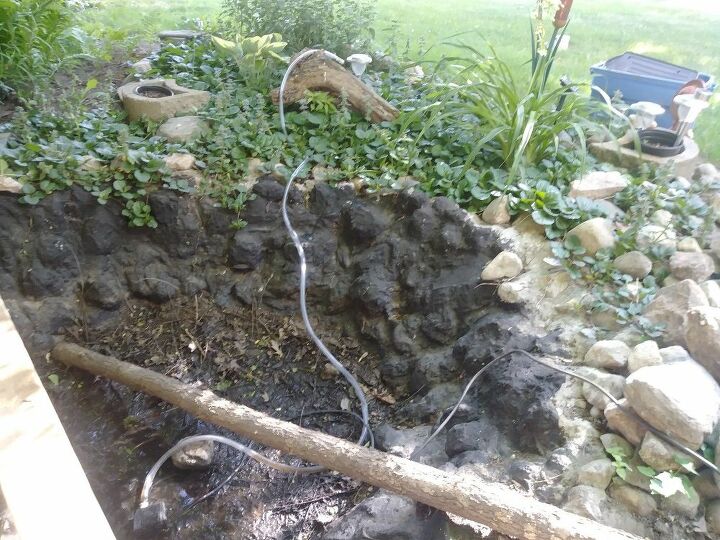 Tube is me 'draining the pond' again.
Gonna scrub her clean and start again...but with which solution?