Related Discussions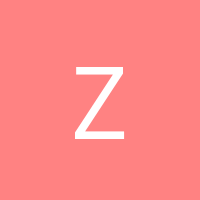 Zi
on Jan 31, 2020
My master bath area is carpeted and omg it's awful. I have no ideas as to how I can redo this awful carpet. Any ideas??? Michelle guerrero
on Oct 04, 2020
I have Brown stains in my jets of my Jacuzzi bath tub how can you clean these?

Retha cook
on Nov 30, 2019
I dont know what it's made of but it's got hard water stains and I'd like to make it look good again and still be able to use it and clean it. I have painted kitchen ... See more

Tudi Bohn
on Dec 24, 2018
My guest bath walls are covered with cedar boards. I know painting will not hide the fact that they look like plywood. I wonder if I can add texture to them? Cheryl
on Dec 12, 2018
I inherited my mothers 40+ year-old mobile home, and the master bath has one of those wretched fiberglass shower surrounds with the built-in benches in each corner. ... See more Joanne
on Nov 24, 2018
I have a bathroom that gets moldy because theirs no window, so im getting quotes for a sky light.First guy said i need to replace the ceiling as well, and he will do ... See more