Asked on Dec 16, 2018
How do I assemble this chair? +4
Answered
It's taken me AGES but I've finally covered two of these chairs in another fabric and I removed the dark color from the wood parts and stained them a dark blue. So now I'm ready to put them all together again. I know what goes where but so far I haven't figured out how to do the assembling without finding someone to hold things in place for me while I put in the hardware. Shown below are the pieces of hardware. The long pieces are inserted from the outside of the wood into the top and bottom of the chair and the little barrel is inserted into a hole in the wood on the top and bottom of the chair and then they're screwed together. Does anyone know where I can find directions? I've looked at YouTube and just generally online but haven't found anything. How can this be done with just hands??? Or can it?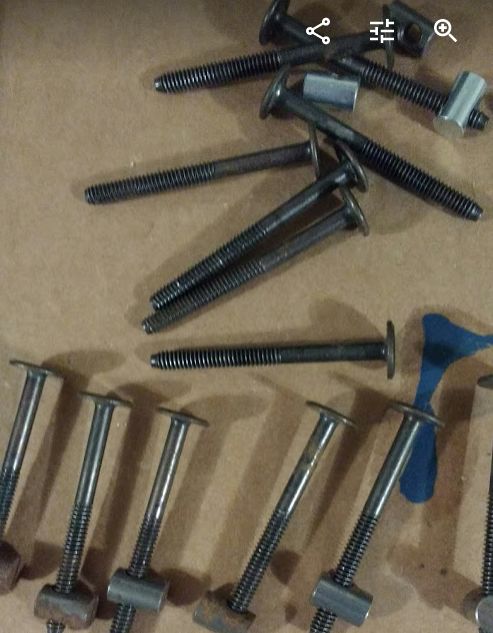 Hardware that I have to put back into the chair to make it look like the assembled chair below.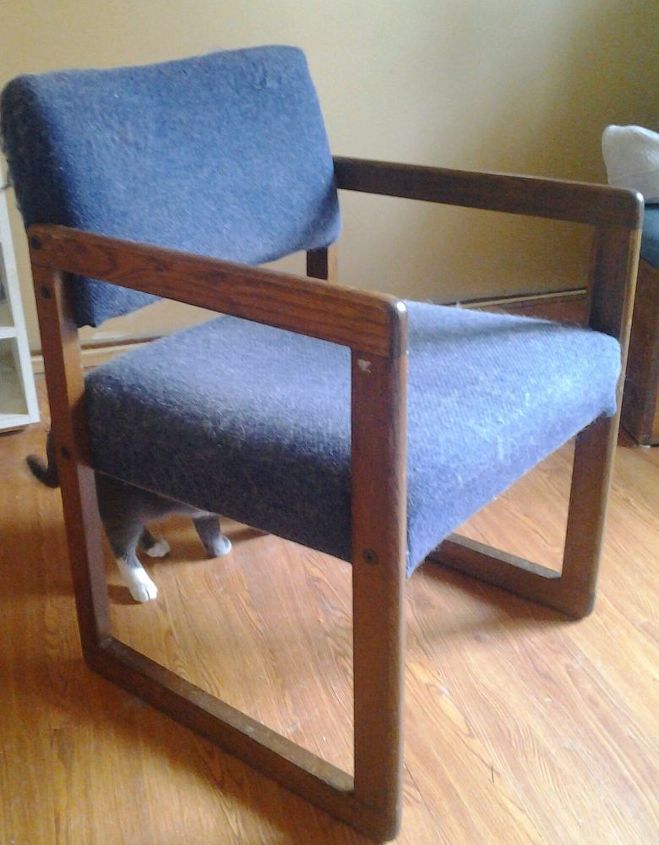 This is the "before" chair, fully assembled. Taking it apart was a piece of cake.