Asked on Apr 15, 2019
How do I turn a pendant or hanging lampshade into a table lamp? +2
Answered
I found these old glass shades at a clean-out sale for a pub that is opening soon. They are rather nice. I do not like hanging or pendant lights and would like to use these shades to make table lamps. What materials do I need and how complex is the process. I want to be safe when working with electricity and the end result has to be stable and level.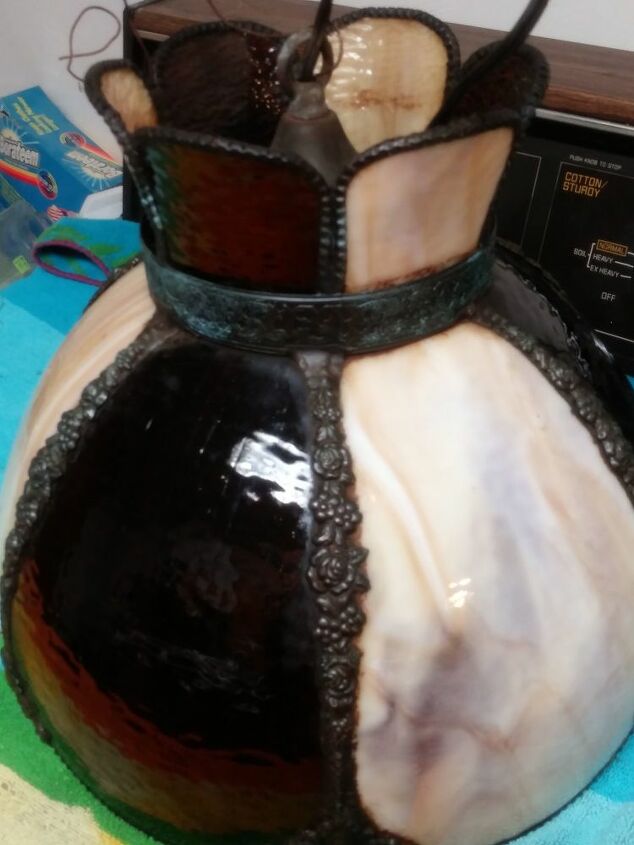 Overall view of the shade.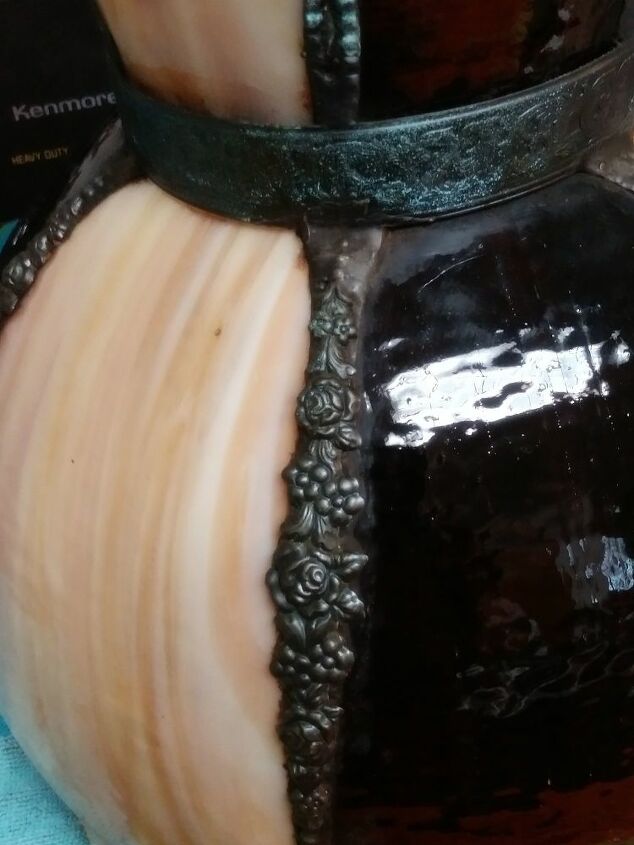 Detail of the amazing joint between panels.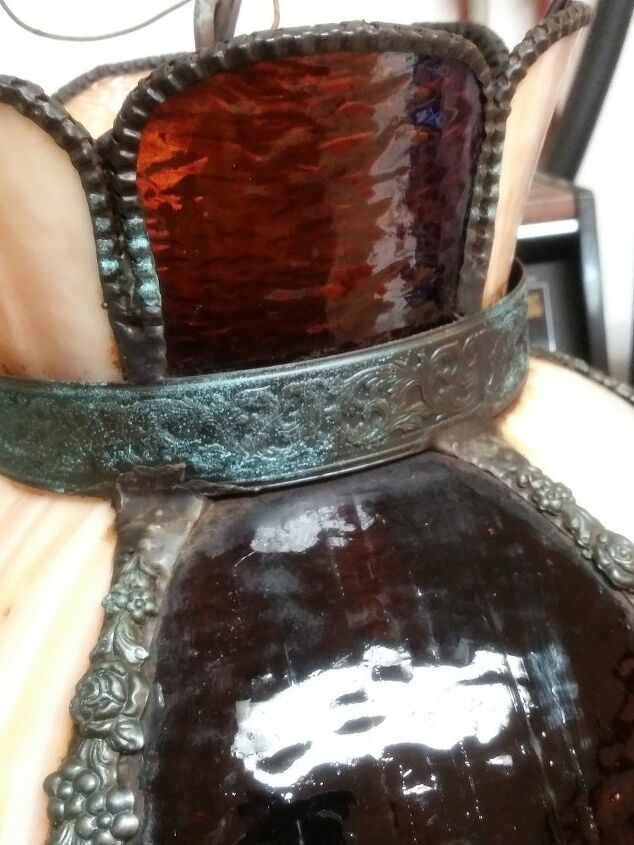 Close up of the ring holding the panels together.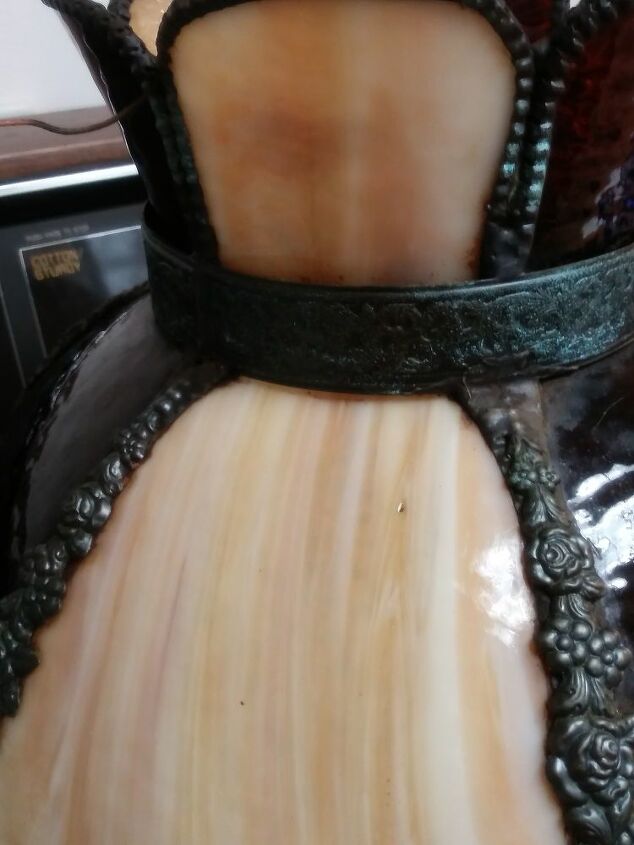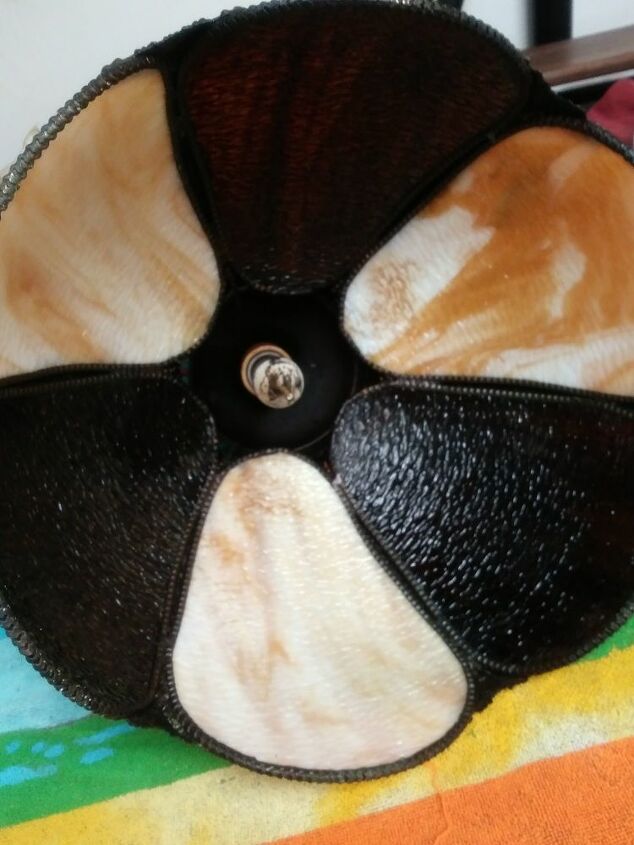 A view of the inside of the shade.