How can I repair a rip in my canvas gazebo? Answered
I have a 10x12 gazebo bolted to my deck. It is domed so it is very tall. I was trying to take the top down this Fall and accidentally ripped a hole in the canvas. The canvas is stretched over the top and it seems to be strong. I don't think just trying to glue the hole together will work. Can you please help me . Thank you, Hynsite1.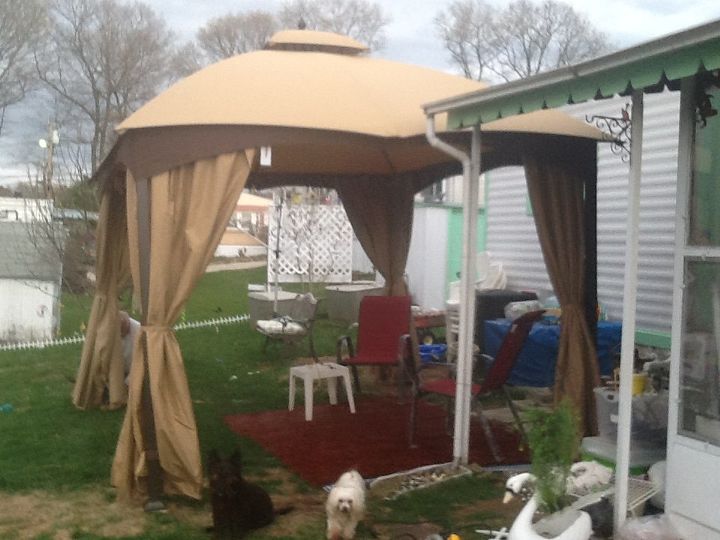 This is before it was bolted to the deck.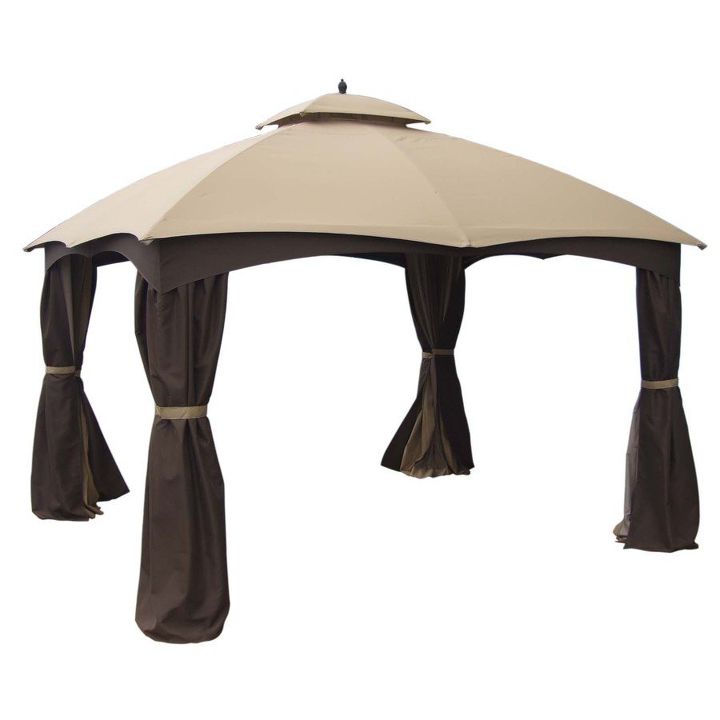 Barbara Aycock Clarke
Answered on Oct 20, 2023
how can I rebuild my gazebo top

Roberta Younger
Answered on Sep 27, 2023

Phyllis Stemmle
Answered on Oct 20, 2023

Shirley Doty Martin
Answered on Apr 28, 2016
I was wondering what I could use to fix a long crack in my concrete birdbath that I inherited when my mother in law passed away. Due to my mothers health I had to st... See more Kathy Wilson
Answered on Sep 25, 2023
We took the old popcorn ceiling off in our livingroom and thought we could just paint it. We fixed some hairline cracks where the joint in the sheetrock are, primed a... See more

Chantel Tupper
Answered on Sep 25, 2023
I have almost 1/3 of an acre backyard that I will be re-establishing soon, and one of the projects will be a 2-3 ft tall retaining wall that will be approx. 25 feet ... See more

Arlette Twersky
Answered on Oct 20, 2023
I have a cement patio and want to have someone with experience build a pergola with a deck over the patio. I have a picture of just the one I would like that I found ... See more