How do I keep bird seed from a feeder out of my lawn and garden? Answered
Related Discussions Lisa
on Apr 15, 2018

Donna
on Sep 03, 2017
I have a few wooden planters and enjoy using salvaged wood such as pallets or logs in my décor. I was recently made aware that I am inviting termites into my home. I... See more

Angela A
on Jul 09, 2012
I have tried the crushed red pepper in the bird seed, and have tried putting vaseline on the pole that holds the feeders....any other suggestions? I will at times hav... See more Charlene
on May 22, 2017
a fence is out of the question, I have our raised beds covered with netting to protect the strawberries but what to do when the veggies come in?

Sally Wiese
on May 03, 2017
They eat all my suets and seeds. Nasty things! I only use Kaytee Bird Foods and don't want to use it on them.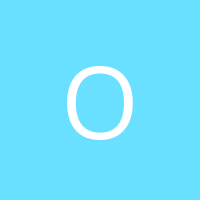 Oce12288654
on May 28, 2017
I have tried several feeders but they seem to find a way. They even broke a few.