Related Discussions

LeAnne Estes Bonner
on Sep 13, 2019
There is no carpet or rugs. It's totally empty and totally stinky. I'd like to hear from someone that has had the same problem.
Laura
on Nov 02, 2020
How can I get my face towels softer after I wash them. Once a put them in the dryer they come out hard and stiff.
Andy Sobers
on Sep 05, 2019
I have 3 dogs who bring in a lot of dirt and shed like crazy. My carpets are a mess. Nothing heavy...I'm in my 70s.One of my friend suggested me https://alltrustedtoo... See more Linda
on Jul 03, 2020 Joanne
on Oct 07, 2018
I purchased some wood furniture from The Good Will. There is a musty smell in the bedrooms, from them. How can I completely remove this odor?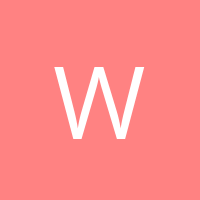 Wxw
on Aug 16, 2018
I have had help with house cleaning, approx 6 months, since injuring my hip. She has been using a diluted version of Murphy's Oil Soap and water in a spray bottle on... See more Sylvia
on Jun 28, 2018
My drinking glasses and other clear glass items are getting cloudy from my dishwasher I guess. Is there a way to restore them?